Muhlenberg College Hosts Talkback Session with "5B" Filmmakers
The February 25 event is part of the spring Center for Ethics program "Pandemic: Response, Resilience, Reflection"
By: Kristine Yahna Todaro Thursday, February 17, 2022 09:31 AM

In the early 1980s, developing AIDS was a literal death sentence. The award-winning feature-length documentary 5B highlights the first AIDS ward unit in the United States.

The film tells the inspirational story of everyday heroes, nurses and caregivers who took extraordinary action to comfort, protect and care for their patients.

Muhlenberg is hosting a virtual talkback session, featuring filmmakers and some of the nurses who helped create the world's first Special Care Unit for persons with HIV/AIDS on Friday, February 25, 2–3 p.m. The Zoom link is available here.
Powerful and profoundly moving, 5B is told through first-person testimony of the nurses and caregivers who built Ward 5B in 1983 at San Francisco General Hospital, their patients, loved ones and staff who volunteered to create care practices based in humanity and holistic well-being during a time of great uncertainty.
The result is an uplifting yet candid and bittersweet monument to a pivotal moment in American history and a celebration of quiet heroes worthy of renewed recognition.
In advance of the discussion with filmmakers, the film is available on a number of streaming platforms, including free of charge on tubitv.com.
5B was commissioned by Johnson & Johnson from UM Studios, Highway 61 Films and Saville Productions, with the filmmakers granted complete editorial control over the documentary. Co-directed by Academy-Award nominee Dan Krauss and Oscar winner Paul Haggis, 5B won the Entertainment Lions Grand Prix and is now part of the Museum of Modern Art's Permanent Collection.
The presenters for the Muhlenberg event include: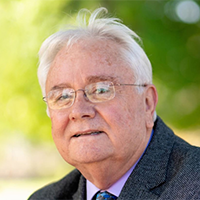 Cliff Morrison, RN, BSN, MSM, MSN, ACRN, FAAN
Morrison developed the role of Clinical AIDS Coordinator and, with the support of the hospital administration, the San Francisco Department of Public Health and the University of California San Francisco, created the world's first Special Care Unit (the SCU), for persons with HIV/AIDS, Ward 5B. 5B became globally recognized and studied, ultimately becoming the adopted standard of care around the world.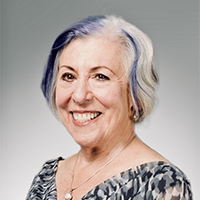 Alison Moëd, RN, BSN, MSN
Moëd was the nurse manager of the first AIDS Special Care Unit nationwide at San Francisco General Hospital Medical Center (SFGHMC) from 1983-1990. She supervised an all-professional staff to provide care in the earliest days of the epidemic and participated in the development of a prototypical AIDS Nursing Care Plan to address their care needs, informed by the input of patients and their loved ones.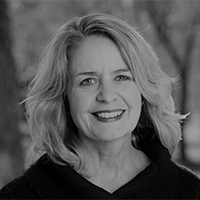 Lynda Benton, Senior Director, Global Community Impact, Johnson & Johnson
Benton leads Johnson & Johnson Nursing, representing the company's 125-year commitment to supporting and advocating for the nursing profession. She believes that to improve healthcare, nurses need to be championed and supported for their impact, empowered to raise their voices and implement their ideas and valued as innovative leaders helping to shape the future of healthcare.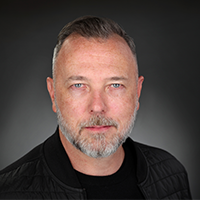 Brendan Gaul, Global Chief Content Officer, Mediabrands / Co-Founder & Global President TRAVERSE32
One of the producers of 5B, Gaul is responsible for networking and consolidating Mediabrands' suite of creative and media capabilities around the world. His role includes overseeing the launch of a global content division as well as managing short- and long-form original, branded, performance and campaign content opportunities across Mediabrands internationally. Gaul is also Global President of TRAVERSE32, Mediabrands' new development and production studio where he runs development, acquisitions and distribution of original narrative and unscripted content.
---
The 2021-2022 Center for Ethics program "Pandemic: Response, Resilience, Reflection" continues through April.
This year's theme explores some of the ethical questions that arise when we pause to think about the current global pandemic including: What lessons can be learned from the scientific collaboration on COVID-19 treatments and vaccines? From receiving a vaccine to wearing masks, how has the pandemic exposed the limits and obligations of individual and collective ethical behavior? How should we respond to the ways in which the pandemic has had disparate impacts based on race and class? How do we think about the rationing of care when health systems get overwhelmed?
The 2021-2022 program directors are Chrysan Cronin, associate professor of public health, and Lindsey Nagy, associate professor of economics. The director of the Center for Ethics is Brian Mello, professor of political science.