Celebrating New and Recently Promoted Faculty
Muhlenberg College welcomes seven new faculty members this fall and congratulates four faculty members who have been promoted.
Friday, October 7, 2022 08:00 AM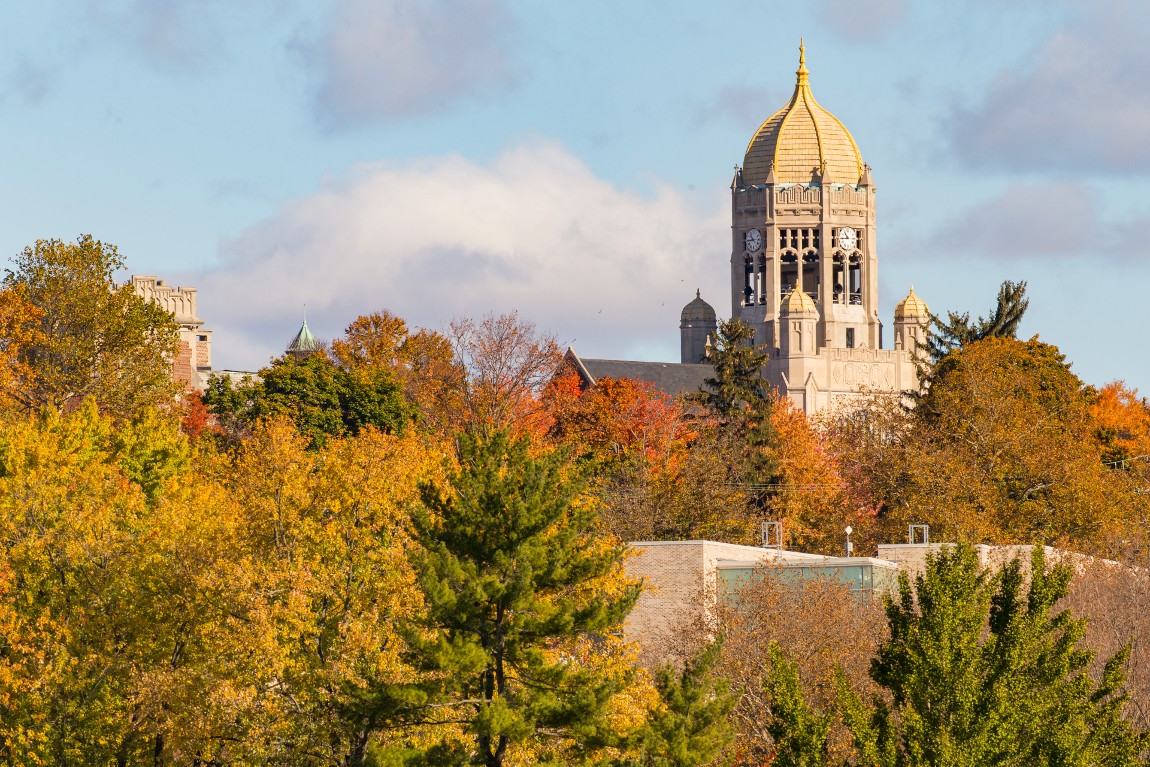 Promoted Faculty
Heidi Cruz-Austin, Assistant Professor of Dance (she/her)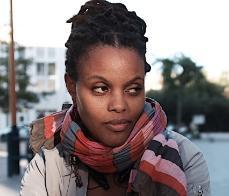 Cruz-Austin arrived at her teaching perspective through the reflection of a 35-year involvement in ballet as a student, professional dancer, company director and instructor. She practices guiding students to make more of their own choices and allow them room to make mistakes and learn from them.
Through her work, Cruz-Austin is researching ways ballet can offer practitioners a foundation built on strength and solid principles absent of the elitist restrictions. Her choreographic process employs various exploration and extraction methods including improvisation models, creative writing and rhythmic mapping of music compositions. As an Afro-Dominican woman, her culture and upbringing inform her perspective while her classical ballet foundation provides a comfortable frame to stand on and pull away from.
Cruz-Austin received an apprenticeship with Pennsylvania Ballet in 1994 and joined the Company as a member of the Corps de Ballet in 1995. She also danced with the Philadelphia-based company Ballet X and has performed as a guest artist throughout the United States and Europe. Cruz-Austin holds an MFA in dance from the University of Arts, where she then became a member of the dance faculty. Learn more.
---
Natalie Gotter, Assistant Professor of Dance (she/her)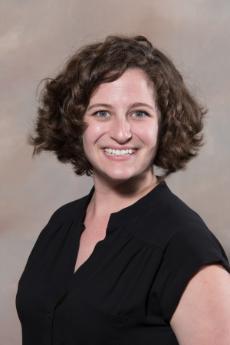 Gotter teaches modern dance technique, screendance, pedagogy and theory and is interested in developing the fully-embodied dance artist practitioner through intellectual and somatic understanding of movement as it relates to social and political contexts. She is interested in the personal history of an individual as shown through their bodily knowledge and guiding experiences that create recognition and acceptance of that history.
Gotter's creative research is related to the socialization of the body and how intimacy created through expressive processes facilitates challenging and deconstructing personal understanding of physicality. She is interested in social spaces constructed with the intention of becoming "safe spaces" for marginalized identities. Most presently, these include Tupperware parties and the rise of the second-wave feminist movement and queer "nightlife" and the queer liberation movement. Gotter utilizes personal relationships that are developed through the act of creating choreography and how those relationships create a space for questions of meaning, agency, and ownership of personal experiences in spaces outside of the dominant social narrative. She collaboratively explores internalized physicality of all types of bodies through movement by accessing questions of social worth, value, and internalized perception in a very immediate physical sense.
Gotter earned her MFA in modern dance and Screendance and Gender Studies certification from The University of Utah and her B.A. in communication from Tulane University. Learn more.
---
Justin Preddie, Assistant Professor of Psychology and Africana Studies (he/him)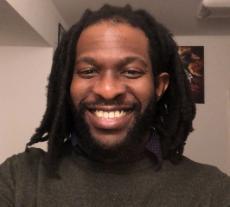 Preddie teaches a range of courses across the major that reflect both the scientific foundation and the sociocultural applications of psychology. He prioritizes teaching students to practice reflexive critical engagement with deeply embedded systems of power.
Preddie's research is broadly oriented towards issues of stereotyping, impression formation, person perception and prejudice reduction. In his primary line of research, he uses intersectionality as both a theoretical orientation and an analytic framework to consider and understand how we perceive and evaluate group members with intersecting marginalized identities (e.g., gay Black men). His secondary line of research interrogates the relationship between constructions of national identity, perceived group threats and support for immigration policy. Preddie's newest line of work explores how perceptions of allyship and allyship behavior differ as a function of intersecting social identities (particularly race, gender and sexual orientation) and the potential downstream consequences for inter-minority coalition building and collective action.
He earned his B.A. from Hampton University and his Ph.D. and M.A. from the University of Kansas, with a graduate certificate in women, gender and sexuality studies. Learn more.
---
Robyn Watson, Lecturer of Dance (she/her)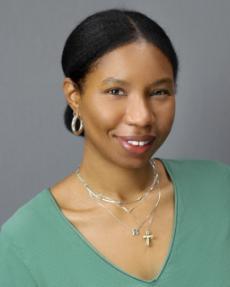 A native of Philadelphia, Watson has performed with innovators and trailblazers in the discipline of tap dance. She has spent the majority of her dancing career under the artistic direction of Tony Award-winning choreographer Savion Glover, performing in several of his productions, including Sole Power, Stepz and Bare Soundz.
In 2016, Watson served as the tap instructor for the Broadway sensation Shuffle Along. She has also been a collaborator with Grammy Award-winning MacArthur Genius recipient Rhiannon Giddens and was the featured dancer on the Grammy-nominated album American Originals: 1918, along with Giddens, for the Cincinnati Pops Orchestra. Watson was a resident artist at the Painted Bride Art Center, where she began developing The Blackbirds' Suites, a trilogy of tap dance narratives that address Black women's identity throughout American history. She received her B.A. in theatre from Temple University.
---
New Faculty
Odetta Addo, Sociology Consortium Faculty Diversity Fellow (she/her)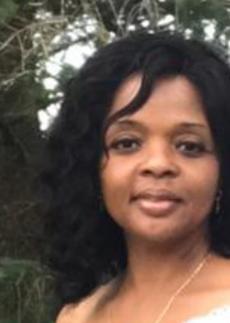 Addo earned her Ph.D and M.S. from Syracuse University and BS. from Elmira College. Areas of specialization include adolescents' academic and behavioral outcomes, parent-child relationships, work-family nexus, economic hardship, cross-cultural research and research methodology. Addo has spent a considerable amount of time working with diverse community services and her work has centered on underserved and economically-challenged families.
---
Elizabeth June Bergman, Visiting Assistant Professor of Dance (she/her)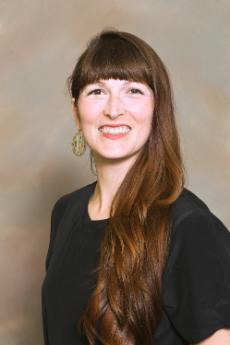 Bergman is a dancer, interdisciplinary scholar, and educator. She earned a Ph.D. in Dance Studies from Temple University where she was a University Fellow and an Associate Graduate Fellow in the Center for the Humanities at Temple. Elizabeth received an MFA in Dance Performance from The University of Iowa and is certified at the 500-hour level as a hatha yoga instructor. Her body of creative work includes improvisational performance, screendance/videodance, and scholarship on popular and commercial dance. She has taught courses focused on dance histories; dance, performance, and media studies; and somatic approaches to a variety of movement forms. Bergman is the current chair of the Americas node of PoP Moves, an international research group on popular dance and performance, as well as the chair of the Dance Studies Association Working Group for Popular, Social and Vernacular Dance. Learn more.
---
Beatrice Bradley, Assistant Professor of English Literatures and Writing (she/her)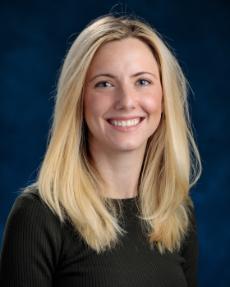 Bradley was most recently a postdoctoral Humanities Teaching Fellow at the University of Chicago, where she also completed her Ph.D. in English. She received her M.A. in English from Brooklyn College, CUNY, and her B.A. in classical languages and English (creative writing) from Vanderbilt University. Her research and teaching interests include early modern literature; critical theory; book history; and health humanities. Bradley is currently working on her first book project, tentatively titled Sweat: Residues of Embodiment in the Early Modern World.
---
Daniel Carrillo-Jara, Visiting Assistant Professor of Spanish (he/him)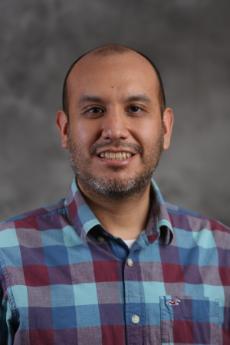 Carrillo-Jara recently completed his Ph.D. in Latin American literature with a digital humanities certificate at Purdue University where he also received his master's in art. He earned his B.A. in literature from the Universidad Nacional Mayor de San Marcos in Lima Peru. Carrillo-Jara's teaching interests include Latin American literature and culture, Andean literature and culture, digital humanities, public humanities, decoloniality, postcolonial theory and cultural studies. He has had appointments at Purdue University, Universidad Privada del Norte, Universidad Científíca del Sur and Universidad Católica Sedes Sapientiae teaching a wide range of courses in language and culture. Carrillo-Jara's research focuses on 20th and 21st century Latin-American literature, exploring the representation of social issues in literary fiction, including migration, power relations and ethnicity.
---
Anito Gavino, Visiting Assistant Professor of Dance (they/she/siya)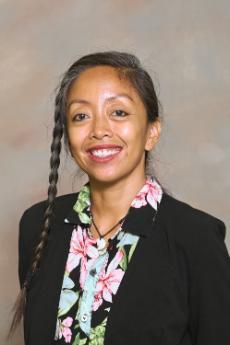 Gavino is a transdisciplinary movement artist, choreographer, educator, writer, cultural worker and storyteller. Gavino has danced professionally with Ananya Dance Theatre, Kun Yan-Lin/Dancers, Latin Ballet of Virginia, Dallas Black Dance Theatre and Cleo Parker Robinson Dance, among others. Previously, they taught at Swarthmore College and at Drexel, Rowan and Temple Universities, among others. Gavino received an MFA from Hollins University and B.S. from the University of the Philippines.
In Philadelphia, they/she directs a Filipino-centered dance company Ani/Malayaworks where they utilize dance, film and literature as vessels for inscription, community engagement, resistance and spiritual journeys. Their research explores the interconnections of cultures to Africa as evidenced in their publication "Ati, the Indigenous People of Panay." This paper examines the effects of colonialism on their homeland and indigenous people, linking these to the systematic marginalization of the People-of-the-Global-Majority. As a dancer and choreographer, Gavino dives into anti-colonial practices and non-western hegemonic narratives. Their embodied research examines various American dance forms, including Jazz, Modern and Contemporary, and traces these forms to their African and Asiatic roots.

---
Melinda (Mel) Gurr, Visiting Assistant Professor of Anthropology (she/her)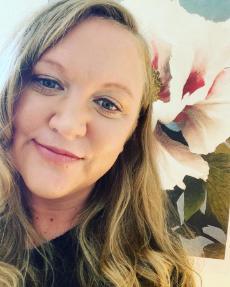 Gurr is a political anthropologist most recently employed as assistant professor of anthropology at Lahore University of Management Sciences in Pakistan. Her research and teaching interests include environmental politics and sustainable development; social movements and collective action; youth, gender and generation; digital and visual ethnography; participatory and feminist research methodologies; and Latin America and South Asia. Gurr earned her Ph.D. and master's in anthropology at Syracuse University and her bachelor's in economics and anthropology at the University of Utah.
---
John Verkuilen, Visiting Assistant Professor of Music, Choral Conducting (he/him)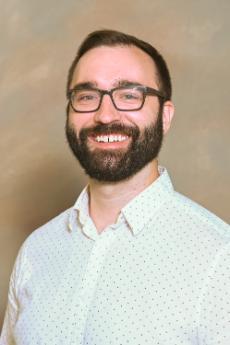 Verkuilen is a Doctor of Musical Arts candidate in choral conducting at the Manhattan School of Music (MSM). He earned his master's of music in choral conducting from The Boston Conservatory and has a B.A. in music and international studies from Macalester College. At MSM, John serves as the assistant conductor of the symphonic and chamber choirs and he enjoys his assistantship with the Community Partnerships and Center for Music Entrepreneurship offices where he facilitates student performances in the community including New York schools, hospitals and community centers with students from elementary age to high school. As a bass singer, Verkuilen has been a featured soloist and chorus member in numerous engagements.