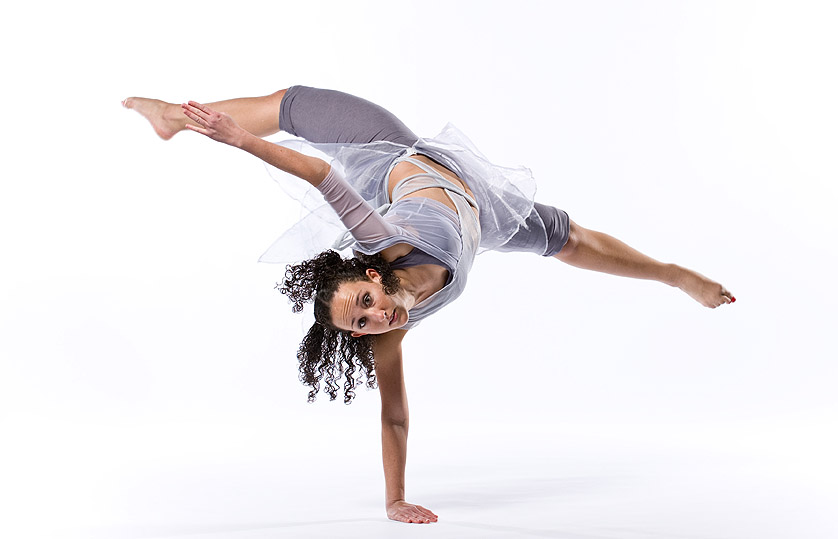 This page contains professional bios and contact information for Dance Program faculty and staff.
You can also find Theatre Program Faculty.
From off campus, dial 484-664- plus the four-digit extension. If no number is listed, please call the main Theatre & Dance number, 484-664-3335.
Karen Dearborn, Dance Program Chair


Professor, Ballet, Composition, and Dance History;
Muhlenberg Community Dance Center (MCDC) Executive Director
M.F.A., Connecticut College; B.S., Radford University

Ms. Dearborn is the founder and Director of Dance for Muhlenberg College. She has choreographed more than 80 works in concert dance, theatre, and musical theatre, including National Tours of the Tony Award-winning National Theatre of the Deaf and Equity theatre companies. As a dancer, she performed professionally for 12 years in concert dance and musical theatre productions. Her research interests include performance studies, disability studies, and dance pedagogy, and her writing has been published in the Journal of Dance Education and the book Performing Magic on the Western Stage. She has presented papers at numerous conferences including National Dance Educators Organization (NDEO), Congress on Research in Dance, and the National Dance Association. Currently she is Treasurer of the American College Dance Association (ACDA), a member of CORPS de Ballet International, NDEO, Society of Dance History Scholars and AEA. Distinguished teaching awards include the Limback and the Spira.

dearborn@muhlenberg.edu | x3335

Adjunct: Jazz and Ballet

Ms. Bostick has had 10 years of professional dance experience in shows throughout the United States, Europe, China, Japan, and the Caribbean. She is a certified teacher who has taught for Dance Educators of America and Dance Olympus. She also choreographs shows and special events for Confetti Entertainment. Ms. Bostick is a member of the dance faculty at both Muhlenberg College and Cedar Crest College. She is also the co-owner of a private studio, The Patricia Bostick Dance Center.

Adjunct: Modern and Ballet
Ed.M., Temple University; B.A., Muhlenberg College

Ms. Busfield is an educator, dancer, and choreographer. As a dancer, she has performed works by: Liz Monnier, Jennifer Weaver, and Elizabeth Mikautadze. Ms. Busfield's choreography has been presented at the Indiana Dance Festival, the New American Youth Ballet Conservatory, and IPFW's Purely Dance Concerts, among others. She has also served on faculty at various institutions, charter schools, and studios over the last 15 years including: Indiana University – Purdue University, Fort Wayne; Huntington University; and the University of Saint Francis. Ms. Busfield is a graduate of Muhlenberg College's dance program and received her Ed.M. in dance education from Temple University.

Adjunct: Modern, Ballroom, Composition, and Dance on Camera
M.F.A., University of Oregon; C.M.A., Laban/Bartenieff Institute of Movement Studies; B.F.A., Cornish College of the Arts

Ms. Cowart has performed with the Mary Miller Dance Company, LABCO Dance, Minh Tran and Company, the Dance Theatre of Oregon, and the Pittsburgh Opera. She also performed both nationally and internationally with Impact Productions' Dayuma, and The Masterpiece. Cowart continues to perform and choreograph for her own company Co-Art Dance, a contemporary dance company she co-founded in 1997 with her husband Tim Cowart.

Adjunct: Improvisation and Movement for Actors;
Director, Six Meters performance ensemble
B.S., Trenton State College

Ms. Creitz spent 15 years in New York City with Alwin Nikolais, Murray Louis, Norman Ader and Phyllis Lamhut. She was a faculty member of the dance and theatre departments at the University of Michigan, and she has served a guest residency at Duke University. She has held numerous guest teaching positions throughout the United States, and in the Republic of Ireland for Dublin Contemporary Dance Theatre, Wexford Arts Centre, and Galway Dance Centre. Ms. Creitz is the director of the Muhlenberg Improv Ensemble and was the choreographer for Muhlenberg theatre productions of The Kafka Project, Cave Theory, Ophelia's Tattoo, and Juliet and her Romeo.

Adjunct: Ballet

Ms. Cruz-Austin has studied at the School of American Ballet and The Pennsylvania Ballet, where she received an apprenticeship in 1994, and joined the Company as a member of the Corps de Ballet in 1995. She has danced numerous featured roles for various choreographers, including Val Caniparoli, Ben Stevenson, Alvin Ailey, Margo Sappington, Christopher d'Amboise, and Matthew Neenan. She has also had featured roles in many George Balanchine ballets. Ms. Cruz-Austin has also danced with the Philadelphia-based company Ballet X and has performed as a guest artist through the United States and Europe. As a choreographer, she was a winner in the 2003 Ballet Builders showcase in New York City and has been commissioned to create works for Franklin and Marshall College, Bryn Mawr College, and Repertory Dance Theatre. She was a recipient of the 2004-2005 New Edge Residency at the Community Education Center of Philadelphia and a 2008 Fellowship from the New Jersey State Council on the Arts.

Adjunct: Aerial Acrobatics and Aerial Composition
B.A. Muhlenberg College

Mr. Dach is a circus artist, educator and composer of theatrical and movement works. He is a co-founder and the Artistic Director of the Atlas Circus Company, an contemporary circus company based out of New York City. He has written, directed, produced and choreographed numerous circus productions as well as dance and theatre works in New York City, Jersey City, Philadelphia and Allentown. Along with composition he has worked administratively for organizations like Nimbus Dance Works, Blue Man Group, and The Big Apple Circus. Noah has received training from Hollywood Aerial Arts, Muhlenberg College, and the Circus Warehouse Professional Training Program, and his circus arts expertise encompasses aerial fabrics, straps, trapeze, lyra, Chinese pole, juggling, clowning, partner acrobatics, tumbling, trampoline, and rigging safety. Noah's educational focus is on the mechanics and composition of circus technique as well as circus safety and performer conditioning practices.

Assistant Professor: Ballet, Modern, Pilates, Dance History, Dance Education
M.F.A. University of California, Irvine; B.F.A. Tulane University

Ms. Flynn is a dancer, choreographer, and teacher of ballet, contemporary dance, and Pilates. As a dancer, she has worked with several companies, including David Parker & The Bang Group in New York City, and EgoArt, Inc. in Cambridge, Mass. She received a Professional Diploma in Dance Studies at the Laban Center in London, and was mentored by the Daghdha Dance Company in Limerick, Ireland. Her performances abroad include: Edinburgh Fringe Festival, Brighton Fringe, and Resolution! Festival in the UK; The Russia Project in Moscow, St. Petersburg, and Ekaterinburg; and the Dance Improvisation & Choreography Festival in Andalucía, Spain. Ms. Flynn has taught in the dance departments of UC Irvine, MiraCosta College, and Milton Academy, and has served as a guest teacher for Summer Stages Dance at Concord Academy and the Boston Ballet School. As a choreographer, her solo and group pieces have been performed internationally and most recently in Philadelphia, New York City and Irvine.

mflynn@muhlenberg.edu

Adjunct: Anatomy & Kinesiology for Dancers;
Dance Wellness Center Director
Ph.D. studies at Temple University; B.A. & B.S., University of Utah

Ms. Grossman is a physical therapist for dancers at Muhlenberg College as well as an associate instructor of anatomy and kinesiology for Temple University and Muhlenberg College dance programs. She currently serves on the board of directors and the education committee for the International Association for Dance Medicine and Science. She has authored several papers and a book chapter on subjects such as physical therapy for dancers, management of dance injuries, advocating for dance science education, and dance-specific conditioning. Ms. Grossman lectures nationally and internationally on dance medicine and science.

Ms. Grossman is the author of Dance Science: Anatomy, Movement Analysis, Conditioning, a 2015 reference work called "a spectacular contribution to the field."

ggrossman@muhlenberg.edu | x3990

Adjunct: Jazz
Member, Actors' Equity Association, SAG-AFTRA, AGVA

Mr. Harrelson is an accomplished performer and choreographer who has appeared on Broadway and television, and has taught and choreographed around the United States. Broadway credits include Dance Captain for Motown: The Musical and the casts of Bring It On, Legally Blonde, Chitty Chitty Bang Bang, The Frogs, and The Lion King. He also served as Dance & Stunt Captain for the National Tour of Bring It On. Television credits include featured dance performances on Michael Jackson 30th Anniversary Special, The Today Show, and Arista 25th Anniversary. Mr. Harrelson has choreographed for the several professional sports teams' dance ensembles, including the Chicago Luvabulls, the Brooklyn Nets Dancers, the New Jersey Nets Dancers, and the New York Knicks City Dancers.

Adjunct: Tap

Nicole B. Hockenberry, a Pennsylvania native, has been tap dancing professionally for over 20 years. She became a performing member of A&G Dance in 1991, under the artistic direction of Germaine Salsberg, and Manhattan Tap in 1992, under the artistic direction of Heather Cornell. She is the founder and director of TAP: Teach All People, which she operated from 1995 to 2006 and relaunched with her husband, Mark, in 2013. Nicole has taught and performed with organizations across the country, including the New York Foundation for the Arts, the St. Louis Tap Festival, Soul to Sole (Austin), Columbus Taps, and Third Coast Rhythm Project (San Antonio). Her choreography has been commissioned by numerous tap companies, including RPM (San Antonio), Tap Ties (Allentown), and In Motion (Chester, N.J.). Nicole spent twelve years as an adjunct professor of dance at Cedar Crest College (Allentown) and three years as a Master Lecturer at the University of the Arts in Philadelphia. Nicole and Mark also operate Crafty Nicole (www.craftynicole.com), an online custom-designed clay charm and pendant business that services the international tap community.

Full-Time Lecturer: Dance Technique
M.F.A., University of Oregon; B.A., Kansas State University

Ms. Mamura's teaching artist work includes ESF Dream Camp — Girard College, Camp Sojourner Girls' Leadership Camp, and ArtWell. She has also served as adjunct faculty and assistant director of the FreshDance Ensemble at Drexel University. As a freelance artist, she's performed works by Mina Estrada, Gabrielle Revlock, and Nicole Bindler. Her choreography has been presented in Illinois, Minnesota, North Carolina, Oregon, and Pennsylvania. She's a founding member of TRANSForm Dance Collective. Ms. Mamura is wildly curious about community practices, language intersections, and artful exchange.

marcie.mamura@muhlenberg.edu | x4366

Adjunct: Pilates and Ballet
B.S., Empire State College

Ms. Mulcahy has been a member of The Joffrey Ballet, Pacific Northwest Ballet, and Twyla Tharp Dance. She also performed on Broadway and in National Tours and was an original cast member of the 1989 Tony Award-winning Jerome Robbins' Broadway. She was an assistant professor of dance at Syracuse University and an instructor at Broadway Dance Center, The New York City Ballet's education program, Feld Ballets, The New Ballet School, and the American Dance Festival in Seoul, South Korea. Ms. Mulcahy is also a certified Pilates instructor through the Pilates Guild in New York City, and teaches in the Pilates Center at Muhlenberg College.

Full-Time Lecturer, Tap; Director, Muhlenberg Tap Ensemble
B.A., York University

Ms. Oliver is the artistic director of the Shelley Oliver Tap Dancers, which tours theatres, concert halls, and festivals with the David Leonhardt Jazz Group. She is a founding member of Manhattan Tap as a dancer and choreographer and was co-artistic director for two years. She has performed extensively in Europe, China, the Caribbean, Canada, and the United States. Some of Ms. Oliver's television appearances include Tap Dance in America with Gregory Hines and Star Search. She conducts jazztap workshops and master classes for dance professionals, artists in the schools, teachers, and school children.

Associate Professor: Modern, Jazz, Partnering, Laban Movement Analysis
M.F.A., New York University's Tisch School of the Arts;
B.F.A., University of Minnesota;
CLMA, Integrated Movement Studies
RSME, International Somatic Movement Educators and Therapists Assocation

Mr. Peterson has performed with JAZZDANCE by Danny Buraczeski, Stephan Koplowitz, Clare Byrne, Edisa Weeks, The Minnesota Opera, and The Madison Scouts Drum and Bugle Corps, among others. Previous teaching engagements include Gustavus Adolphus College, Hamline University, St. Olaf College, as well as The Minneapolis Children's Theatre Company, and Perpich Center for Arts Education. Mr. Peterson's choreography has been commissioned by Dance New Amsterdam's In The Company of Men and Movement Research at Judson Church, and has appeared in the DanceNOW/NYC festival at Joe's Pub and Joyce SOHO, as well as Patrick's Cabaret, Intermedia Arts, Rhythmically Speaking, Kinetic Kitchen, Minnesota Fringe Festival and The Bryant Lake Bowl. Mr. Peterson's creative and pedagogical research casts a wide net, exploring modern, jazz, colorguard, and theatre through a personal application of Laban Movement Analysis.

jpeterson@muhlenberg.edu | x3905

Adjunct: Hip Hop
B.F.A., University of the Arts

While at UArts, Mr. Reyes received the Cushman Acting Award and the ensemble theater award for his outstanding achievements in dramatic arts. After college, Mr. Reyes continued his dance training with Ronen Koresh, Rennie Harris, and Kip Martin. He was rehearsal director and dance member of Dance Theater X Project, directed by Charles O. Anderson. Mr. Reyes recently completed touring the nation with television and radio artist Raven Symone. Mr. Reyes continues to choreograph independently for numerous events including the Philadelphia Gay Pride Event at the Kimmel Center in May 2001. A highlight of his career occurred recently when he was nominated for a Barrymore Award in 2007 for Best Choreography for The Bombitty of Errors with 11th Hour Theater Company. Mr. Reyes is Artistic Director of Sanbrooka productions in Philadelphia. His recent choreographic work includes the Muhlenberg Summer Music Theatre production of In the Heights and the Muhlenberg mainstage productions of The Pirates of Penzance and Wig Out!

Assistant Professor: Modern, Jazz, African Dances & Cultures
M.F.A. & B.F.A., University of California, Irvine

Mr. Smith is a former dancer of Armitage Gone! Dance and Amanda Selwyn Dance Theatre, both located in New York City. He currently performs work with Megan Flynn Dance Company (Philadelphia) and has been seen in works by Jeffrey Peterson throughout upstate New York and Minneapolis. Smith serves as a répétiteur and assistant to legendary choreographer Donald McKayle, having performed with McKayle's Etude Ensemble for four years. He maintains a practice of performing, restaging, and interpreting McKayle's repertory, creating his own dance works and teaching dance nationally. Smith earned his MFA in dance from the University of California, Irvine. His most recent credits include: performing for acclaimed ballerina and choreographer Jodie Gates in "Mein Zimmer" (2012), work by Taiwanese choreographer Bulareyaung Pagarlava, Shen Wei (NYC), zoe|juniper (Seattle), as well as WOW, an experimental opera created in 2014 by Joe Diebes, Christian Hawkey, and Adam Levin. In 2015, Smith restaged McKayle's "The Fight" (from the musical Golden Boy, starring Sammy Davis, Jr.) for The American Dance Machine for the 21st Century. In the summer of 2016, he performed in Philip Glass's opera, Witches of Venice, commissioned by Opera Saratoga in Saratoga Springs, New York. Smith received a Distinguished Alumni Award at the 46th Annual Lauds and Laurels Awards Ceremony at the University of California, Irvine. He is currently finishing his Pilates certification and will be embarking on his Yoga certification in 2018. Randall Anthony Smith is Pilates Method Certified after studying for 2 years with Studio du Corps/The Pilates Center of Orange County under the direction of Diane Diefenderfer, Master Teacher Pilates Method and the Ron Fletcher Work™.

randall.smith@muhlenberg.edu | x3753

Full-Time Lecturer, Modern, Dance Education, and Dance & Society;
Director, DanceMax Moving Company performance ensemble;
Director, Muhlenberg Community Dance Center
Ed.M., Temple University; B.A., Hope College

Ms. VanDenend Sorge engages with others to build dance that is accessible and meaningful and explores the true human experience while fostering a collaborative artistic experience. Her most recent dance works include artistic collaborations with text, props, and sculpture. Her solo and group work has been shown at multiple showcases in Philadelphia and Allentown, the Philadelphia Fringe Festival, American College Dance Association Conference, and the Temple Alumni Showcase. Ms VanDenendSorge has completed the Summer Dance Institute for Teachers under the direction of Anne Green Gilbert, as well as the Annual Institute for Arts and Transformation with Buildabridge International. She has also served as teaching faculty and an Artist on Call for Buildabridge.

Ms VanDenend Sorge has presented creative dance in community settings workshops at the National Guild for Community Arts Education, the American College Dance Association Conference, the Jubilee Conference, Arts and Literacy Conference at University of Pennsylvania, and Dance TAG. For the past ten years, every week, she has enthusiastically led creative dance with children in grades 3-5 in Philadelphia through Koresh Kids Dance.

tvandenendsorge@muhlenberg.edu | x4017

Adjunct: Lester Horton Modern Dance Technique, Ballet, and Jazz
M.A., B.F.A. & M.B.A., University of Cincinnati, CCM and CBA
2012 Alvin Ailey American Dance Theatre Horton Pedagogy Certificate
RYT-200; Certified ChildLight Advanced Yoga Instructor;
Certified ChildLight Teen Yoga Instructor

Ms. Wiener has performed with The Cincinnati Ballet, New Orleans Ballet, Tulsa Ballet Theatre, and Repertory Dance Theatre. As an Adjunct Professor at CCM, for both the college and preparatory departments, she performed and choreographed extensively for the University Dance Ensemble as well as taught ballet and Horton to university students. She has taught at Xavier University, the school for Tulsa Ballet Theatre, and DeSales University. Ms. Wiener studied, taught, and performed the Lester Horton Modern Dance Technique for more than seven years under the direction of Master Teacher, James Truitte. She has been directed by David McLain, Roman Jasinski, Frederick Franklin, Oleg Sabline, and Alexander Bennett. Lynn's choreography has been seen on the mainstages of Lehigh University, DeSales University and recently here at Muhlenberg as the choreographer for Anyone Can Whistle; as well as musical theater productions for Parkland High School and ballets for Repertory Dance Theatre. Lynn joined Muhlenberg in 2008 and has been on faculty with Dolly Haltzman Dance Academy/Repertory Dance Theatre since 1996.
General Manager
B.A., Hartwick College

Ms. Bien has served as the department's general manager since 2006. She returns to her native Allentown from Boston, where she worked as executive assistant to the chief operating officer of the Wang Center for the Performing Arts. She also held positions as theatre manager and access coordinator at the Wang. She has served as marketing associate for Zoellner Center for the Arts, at Lehigh University; box office manager and director of marketing for the AmeriCulture Arts Festival; marketing and public relations intern for the Williamstown Theatre Festival; and communications and publications assistant for Hartwick College. Jess has also held production and administrative positions for events at Kutztown University, Civic Theatre, and Muhlenberg Summer Music Theatre.

Jess holds a certificate in Arts Administration from the University of Massachusetts and is also a 200-hour certified yoga teacher. In addition to her administrative role, she teachers courses in Stage Management and Accessibility in the Arts. She is the recipient of the 2018 Arts Ovation Award for Service to the Arts.

bien@muhlenberg.edu | x3087

Costume Shop Manager
B.A., Ithaca College

Ms. Cook has been a professional costume technician since 2006. Most recently she was the craft shop manager for the Opera Theatre of St. Louis. Prior to her work in St. Louis, she spent four seasons with the Santa Fe Opera. She did graduate work in costume design and technology at the University of Virginia from 2008 to 2011, and earned her Bachelor of Arts degree in sociology with a concentration in gender and sexuality from Ithaca College in 2008. Ms. Cook is a collector of new crafts and skills with enthusiasm for personal sewing projects, knitting, crocheting, fabric printing and embroidery.

ccook@muhlenberg.edu | x3589

Assistant Technical Director
B.A., Hartwick College

Mr. Covell's responsibilities include assisting with all scenic builds for department productions, and supervising and teaching workstudy, stagecraft and volunteer students in shop safety and construction. His professional experience includes freelance designer and sound engineer at Fitchburg State College, Bay Street Theatre, and AmeriCulture Arts Festival. He served for two years as resident scenic and lighting designer, facility manager, and technical director at Civic Theatre of Allentown. Most recently he was the project manager for Great Eastern Seating, restoring and installing theatre seats in the tri-state area, including work at the Apollo Theatre.

ecovell@muhlenberg.edu | x3644

Assistant to the Costume Shop Manager & First Hand
B.A., DeSales University

Ms. Evans Gartley has more than 20 years experience working at Muhlenberg as a costume designer, shop manager, stage manager, stitcher and carpenter. She also co-teaches the costume techniques section of the stagecraft course. Ms. Evans Gartley's responsibilities in the costume shop include assisting with all builds/rentals for all Theatre & Dance Department productions as well as supervising and teaching workstudy, stagecraft and volunteer students in costume construction. She also coordinates and instructs student volunteers on wardrobe crews. Her professional experience includes The Shakespeare Theatre in Washington, D.C., as well as Long Wharf Theatre, New Haven, Conn., and Allan Albert, New York City. Meg taught Spanish in a K-8 elementary school before rejoining the Muhlenberg costume shop in 2012.

mgartley@muhlenberg.edu | x3589

Technical Director
B.F.A., Pennsylvania State University

Mr. Gelb's professional experience includes five seasons with Muhlenberg Summer Music Theatre, most recently as Technical Director in 1997. Design credits include lighting Quilters for the Berks Festival Theatre, and lighting and scenery for The Nina Variations at The Theatre Outlet. Other productions include Bad Girls, Anything Goes, and A Night Divided, as well as various one-act plays and dance concerts. He spent eight years in the professional lighting industry, working with architects, consulting engineers, and theatre consultants on lighting system designs; notable projects include Trinity Church in New York City and Microsoft's Productivity of the Future exhibit. He is a former IATSE stage technician, and he currently serves on the board of directors for The Theatre Outlet in Allentown.

dgelb@muhlenberg.edu | x3332

Resident Costume Designer & Stitcher
B.F.A., Moore College of Art & Design

Ms. Gurst's costume credits include Big Love, The Possibilities, Polaroid Stories, On the Town, Stop Kiss, The Winter's Tale, and Dance Emerge for Muhlenberg College; Psycho Beach Party and Belle Reprieve for The Theatre Outlet; and Muhlenberg Summer Music Theatre productions of Avenue Q, The 25th Annual Putnam County Spelling Bee, Seussical, A Year with Frog and Toad, and the world premieres of Gruff! and Grimm! Previously, she has worked at the Creede Repertory Theatre in Creede, Colo. In her spare time, Lex is known as Minerva Steel and volunteers with the Lehigh Valley's premier roller derby league, The Lehigh Valley Roller Girls.

alexis.gurst@muhlenberg.edu | x3589

Administrative Assistant
B.F.A., Howard University

A native of Newark, New Jersey, Kiyaana Cox Jones has over 25 years of experience. She is an accomplished singer, writer, director, producer and an award-winning actress. She currently serves as the director of Drama at mega church Greater Shiloh Church, where she writes and directs live productions and assists in producing the Sunday morning experiences. She founded KJ Productions and Shining Stars Summer Theater Arts Program, which has helped over 150 students with a passion for the arts, explore their creativity and go on to further their education in the arts with over five scholarships in the last two years.

Kiyaana's professional acting credits include: DreamGirls, Once On this Island, South Pacific, The Wiz, West Side Story, Fences, The Trial, Into the Woods, and others. She has performed her woman one show on the One Love Gospel Cruise. Mrs. Jones has won the Star-Ledger Scholarship and is a recipient of the New Jersey Governor's Award for Performing Arts. She enjoys administratively organizing within arts education and mentoring youth and young adults. However, her greatest accomplishment is being a wife and a mother.

kiyaanajones@muhlenberg.edu | x3335

Propsmaster, Scenic Artist
M.F.A., Purdue University; B.F.A., Northern Illinois University

Ms. Miller has served as charge artist at the Barn Theatre, Orlando Shakespeare Theatre, Music Theatre Wichita, and Lehigh University. She has also served as Props Supervisor and Scenic Charge Artist for two seasons at Muhlenberg Summer Music Theatre.

Marketing & Development Manager
B.S./B.A., Syracuse University

Mr. Snyder served for 11 years as managing director of the Civic Theatre of Allentown. In that position, he developed marketing and communications strategies that increased attendance, personal contributions, and corporate and foundation support for the theatre, helping to position Civic as a community arts center for the region. Prior to beginning work at Muhlenberg in 2010, he spent three years as director of alumni communications for Lehigh University. Mr. Snyder has also served as production stage manager and designed sound, props, and projections for numerous theatre productions.

scottsnyder@muhlenberg.edu | x3693

Theatre Technician
M.F.A., University of Delaware; B.A., Viterbo College

Mr. Theisen designs lights and other scenic elements for many of the theatre and dance productions on the Muhlenberg Theatre & Dance mainstage. He has had experience as technical director in the York Little Theatre and the Lincoln Amphitheatre, and as a free-lance designer in Wisconsin and Pennsylvania.

ptheisen@muhlenberg.edu | x3119