Marisa Rubin '17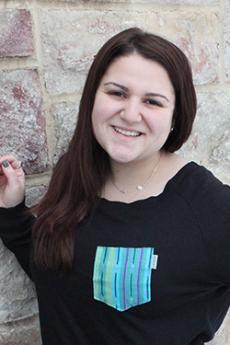 Marisa Rubin '17 is a media & communication major, with a focus on public relations. Marisa hopes to continue her work in public relations and tie in her love of music after she graduates by working for small record labels.
Marisa is a spring 2016 intern for the office of public relations at Muhlenberg College and is also involved in Relay for Life and as a campus representative captain for Serengetee, a non-profit clothing company.
---
Published articles:
Muhlenberg students combine dedication, savvy and ingenuity in annual Innovation Challenge
The competition encourages creative thinkers to develop an innovative idea that satisfies a particular market, social or environmental need while competing for cash prizes.
Wed, 13 Apr 2016 12:50:00 EDT
Muhlenberg's Relay for Life asks participants "Why Do You Relay?" on April 2
The eight-hour event, sponsored by the American Cancer Society (ACS) and organized by Muhlenberg's Colleges Against Cancer (CAC), begins at 6:00 p.m. in the Life Sports Center.
Thu, 31 Mar 2016 14:51:00 EDT