Author Profile: Leah Lewin '14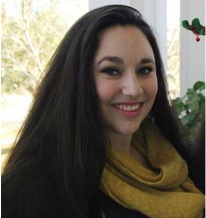 Media & Communication major, Creative Writing & Women's Studies minors
Spring 2014 Intern, Public Relations at Muhlenberg College
Leah utilizes her videographer skills as an intern for the Public Relations department at Muhlenberg as well as a student worker for Media Services. In addition, she is the past president of Muhlenberg College Democrats and is currently an active member of the sorority Phi Sigma Sigma. Leah hopes to pursue a career in film production when she graduates in the spring.
Published articles:
Frontiers in Neuroscience Explores Embodied States, Cognition
Students present contemporary neuroscience research in a lecture performance style.
Bryson Kemp '16 Looks Back on a Week in Hollywood
The sophomore music major reflects on his time in Hollywood as one of the winners of Team Oscar.
Rebecca Romano '14 looks back on two terms as student body president.
Romano calls the last two years in which she lead Muhlenberg College's Student Government Association "eventful, stressful, but totally worthwhile."