HYPE recognized for effective model in youth technology mentoring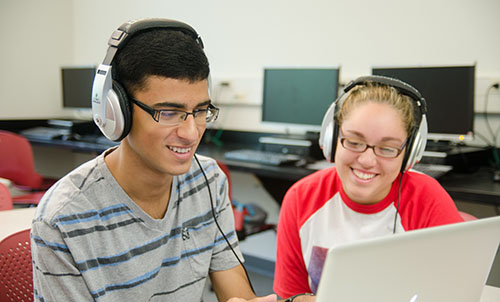 HYPE (Healthy Youth Peer Education) has partnered Allentown youth with Muhlenberg student mentors since 2006.
Tuesday, July 15, 2014 04:20 PM
HYPE utilizes a scaffold of mentoring relationships to ensure a positive, successful experience. Muhlenberg faculty and staff help train and support the 'Berg students who work directly with Allentown high school students. This interaction with college students serves as a critical step in the process, and it helps introduce younger students to the resources and critical learning environments present in higher education.
The US2020 City Competition, sponsored by Cisco Systems, Inc., recently named Allentown as one of seven communities receiving recognition for their work in increasing the quality of mentor relationships between professionals in the science, technology, engineering and math (STEM) industries and students traditionally underrepresented in science. Muhlenberg College's HYPE program was one of the partners identified at the 2014 White House Science by Allentown's Da Vinci Center, a local non-profit and science museum that helps students and other visitors explore the sciences.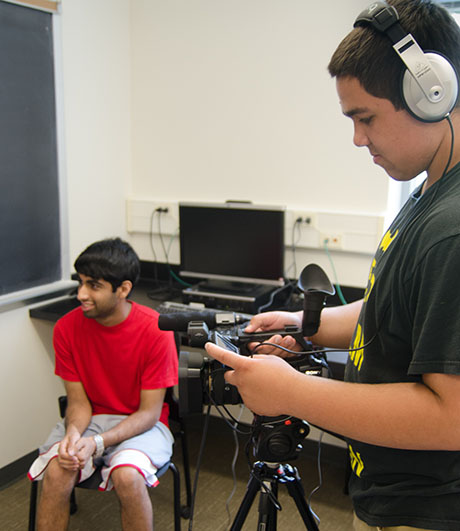 ‌David Smith serves as senior director of science and strategic initiatives at The Da Vinci Center and served as the coalition lead for the competition. In his remarks upon accepting the award for Allentown, he noted HYPE's history as one of the Center's coalition partners.
"I am passionately, personally convinced that youth in cities are part of the solution to creating vibrant and healthy cities. HYPE teens, when given mentoring and autonomy, put forth a highly positive vision for the city," says Smith. "Moreover, they are willing to speak truths that adults running the city, the school district and other institutions need to hear."
"At a time of rapid and profound change in our downtown and our whole city, our success has put Allentown on the national stage in the context of a very positive approach to youth and youth development. President Obama, at the White House Science Fair, specifically called out Allentown as well as the other 6 winners, as cities doing the right thing to engage youth in STEM education and in the STEM workforce," Smith added.
Students from this year's HYPE program worked to create the documentary "State of the Art(s)," a look at the crisis in arts education in Lehigh Valley school systems. In addition to interviews, the students explored what other communities are doing in similar situations. The young filmmakers screened their work for the public at Allentown's Civic Theatre on Tuesday, July 15.
"As convener of the grant application process, The Da Vinci Science Center recognized HYPE's ability to serve as an effective model for STEM peer mentoring in the Lehigh Valley," says Dr. Lora Taub-Pervizpour, associate dean for digital learning, associate professor of media & communication at Muhlenberg College, director of the RJ Fellows honors program and co-director of HYPE.
Taub-Pervizpour and her fellow co-director, Jenna Azar, senior year experience manager and learning assistant program coordinator for Muhlenberg's career center & academic resource center, hope that the competition and grant will help promote the visibility of HYPE and other programs for Allentown's youth. They see the spotlight as an opportunity to increase youth mentoring opportunities and partnerships with area organizations.