Campus Initiatives
Students, faculty and staff are invited and encouraged to participate in these campus-wide sustainability initiatives. Follow Muhlenberg College Sustainability on Facebook for updates!
Green Transportation
Here are affordable ways to explore the local community while reducing your carbon footprint.
---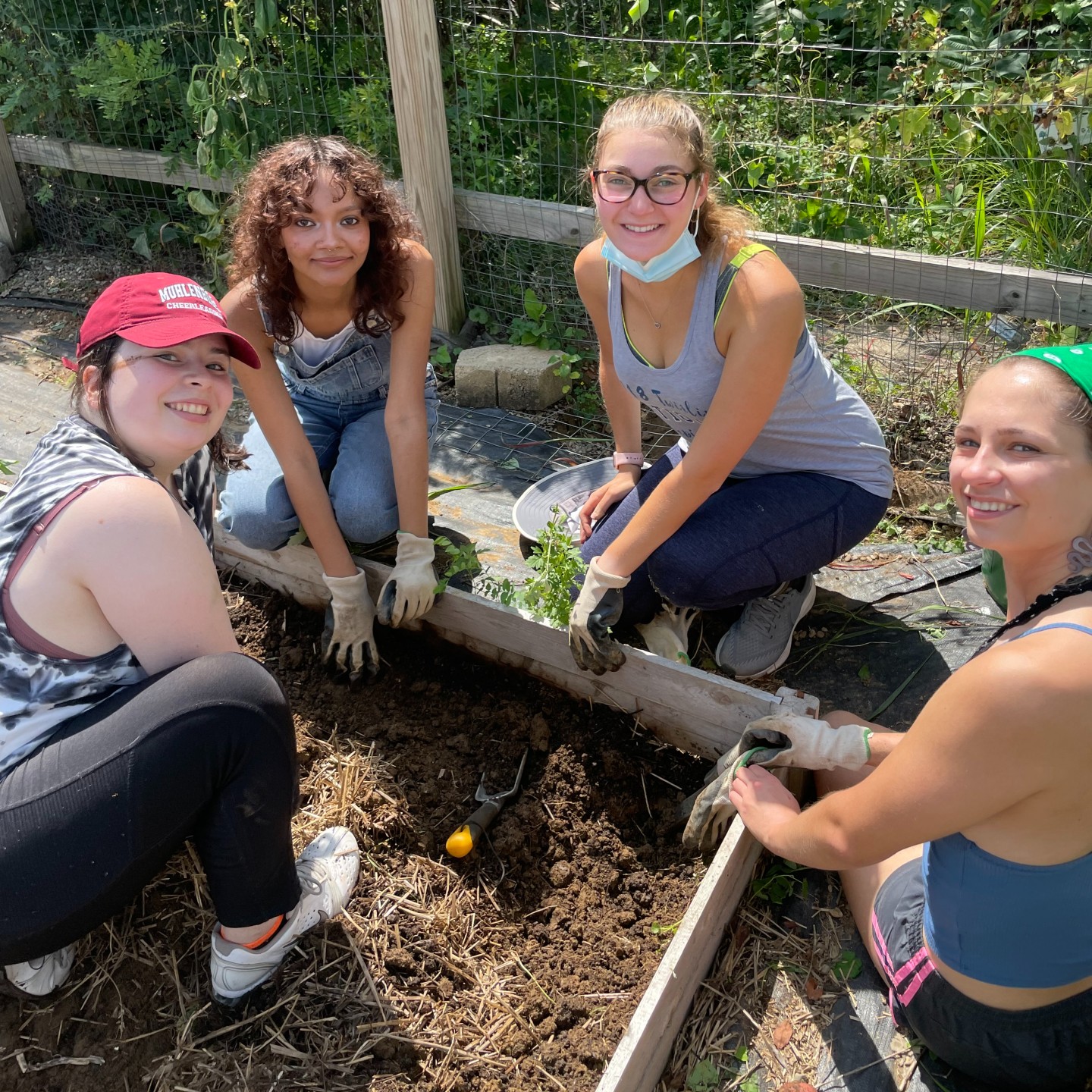 Community Garden
The Muhlenberg Community Garden is a hands-on co-curricular learning space for students. In addition to the vegetables and flowers grown there, sustainability initiatives include a composting program, rainwater collection tanks and a permaculture garden, which is home to a collection of local plants and herbs. Two houses in front of the plots, the Garden House and the Treehouse, support the garden in a living-learning experiential environment. Located on the 2200 block of Chew Street, the garden is open to the entire campus community. Join the Muhlenberg Community Garden Facebook group for updates!

---
Just Tap It
In response to a student initiative, the College installed over 35 filtered water stations on campus in 2010. As a result, purchases of bottled water on campus dropped by 92%. To further reduce plastic consumption each year, first-year students receive a reusable water bottle during Orientation.

---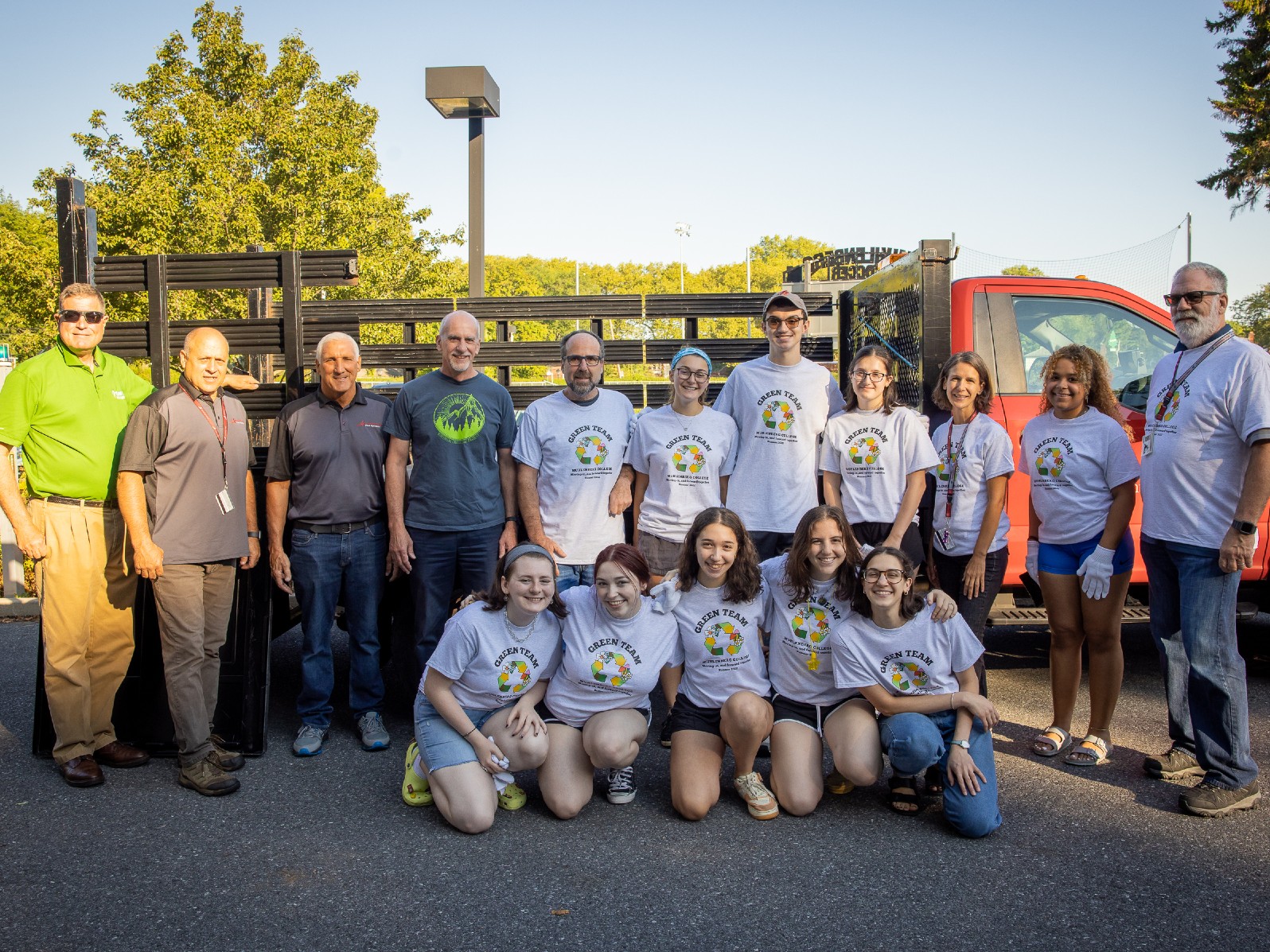 Green Team
Each fall, the Green Team assists first-year students and families on Move-In Day. Comprised of student, faculty and staff volunteers, the team recycles cardboard boxes and styrofoam, provides orientation outreach, and answers questions about recycling, waste disposal, Just Tap It and campus sustainability.

During Fall 2022 move-in, 35 students participated on the Green Team, including some members of the incoming class! Together, the Green Team collected over six big cartons of cardboard and styrofoam waste to be recycled, equating about 2,000 pounds. The Green Team t-shirts were student designed and made by Jessica Rosen '25.
---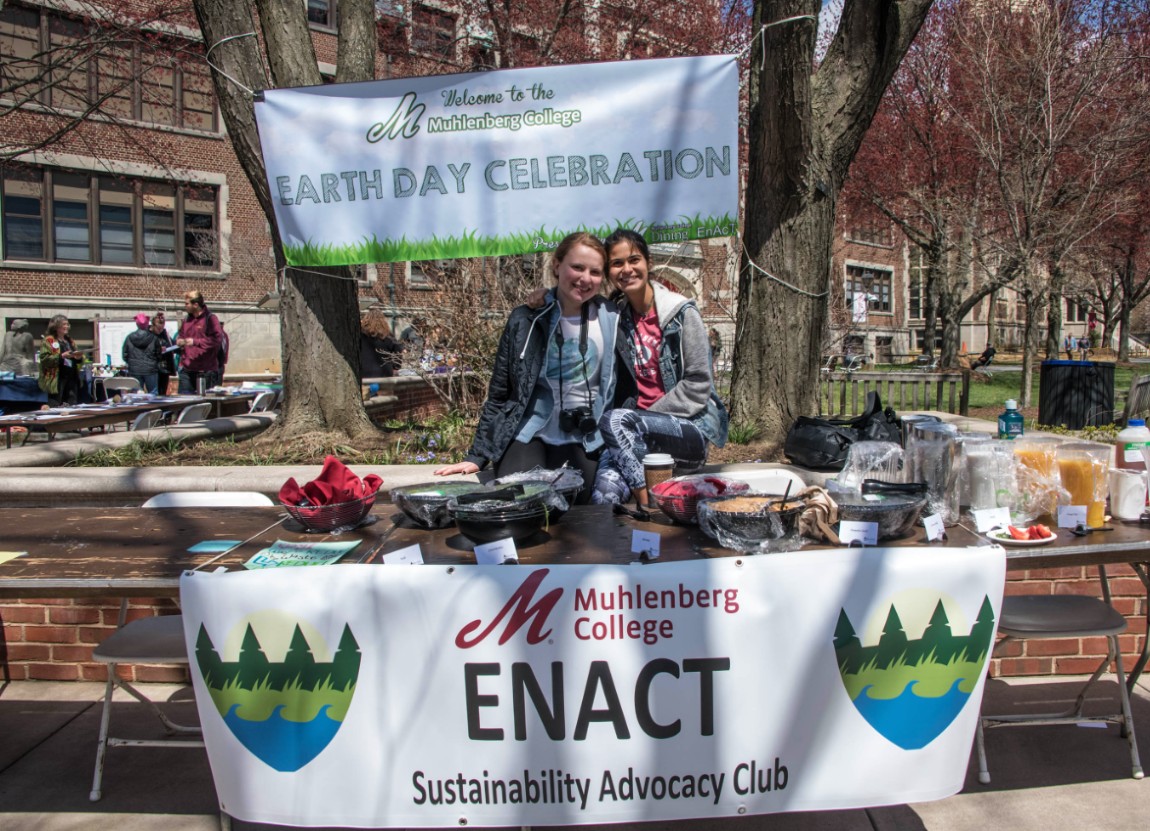 Earth Day
Each year Muhlenberg students collaborate with community groups to celebrate Earth Day. Organizations across disciplines join forces to raise awareness about environmental important issues and how individuals can make a difference. The celebration features student and local artists, sustainable food vendors, performance groups and activists who all showcase the intersectionality of sustainability. Free activities have included an aloe plant give away (enACT, MHPA), free seed bombs (Garden Club) and delicious vegetarian fare from the Dining Hall, handcrafted local artwork, demonstrations of an electric bike and solar-powered grill and the always popular human-powered smoothie bike (PBA). The whole event is planned by the Earth Day Planning Committee.