Get Involved!
There are number of ways to get involved with sustainability efforts on campus. Learn more about these student-run organizations and join our efforts to make Muhlenberg a more sustainable community!
Muhlenberg Environmental Action Team (enACT)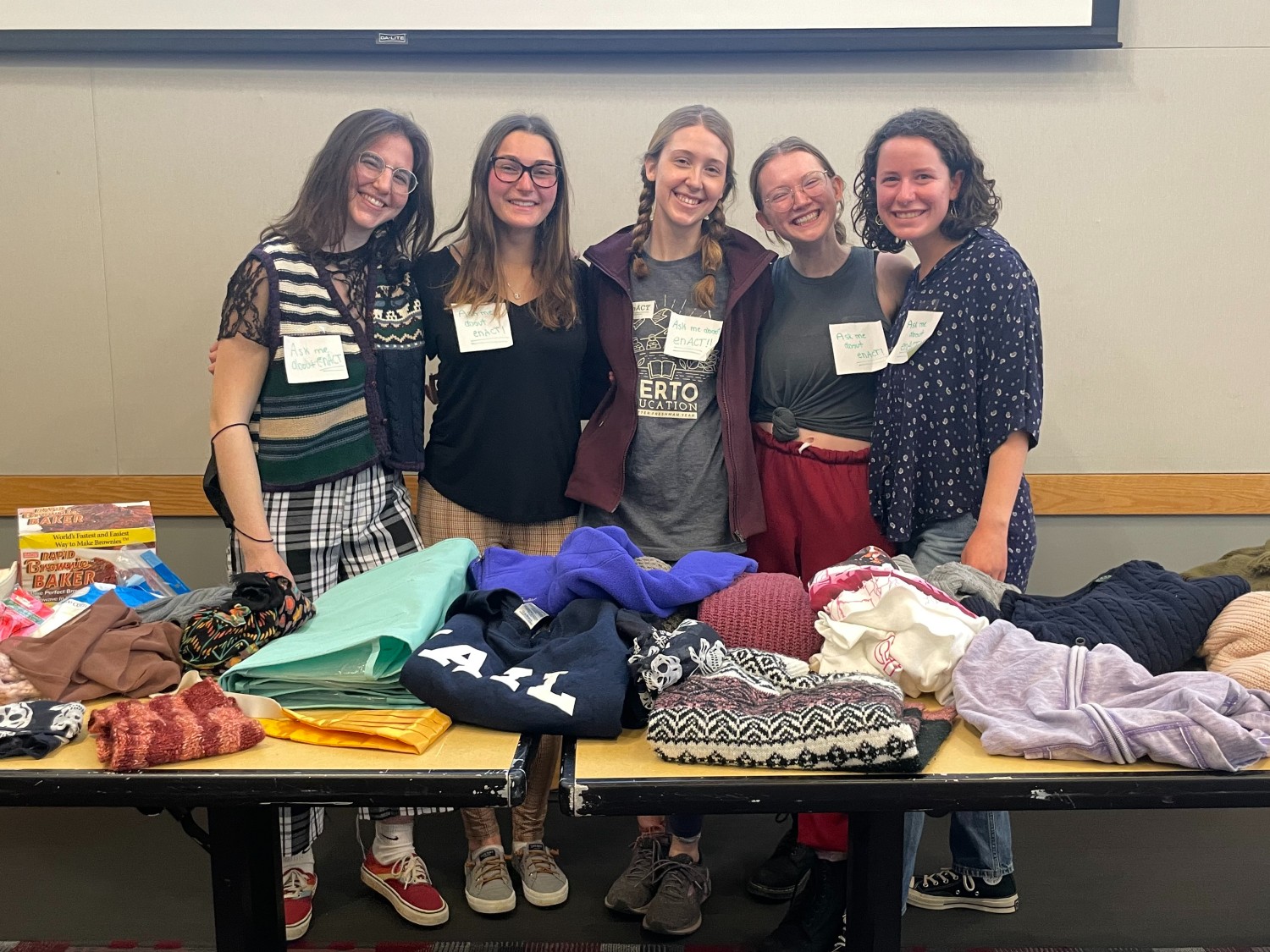 enACT (Muhlenberg's Environmental Action Team) is a student organization that provides community-wide education, action and engagement for the intersectional environmental movement. We advocate for sustainable practices through club-based events and education in collaboration with different campus groups. See us (en)ACTION! Check us out on Instagram @enact.berg and Facebook!
Email enact@muhlenberg.edu with any questions or inquiries.
---
Food Recovery Network
The Food Recovery Network's goal is to reduce wasted food by collecting excess catered food and delivering it to community organizations. Students partner with Muhlenberg Dining and Turning Point of the Lehigh Valley to reduce food waste at the College and support individuals and families in need.
---
Garden Club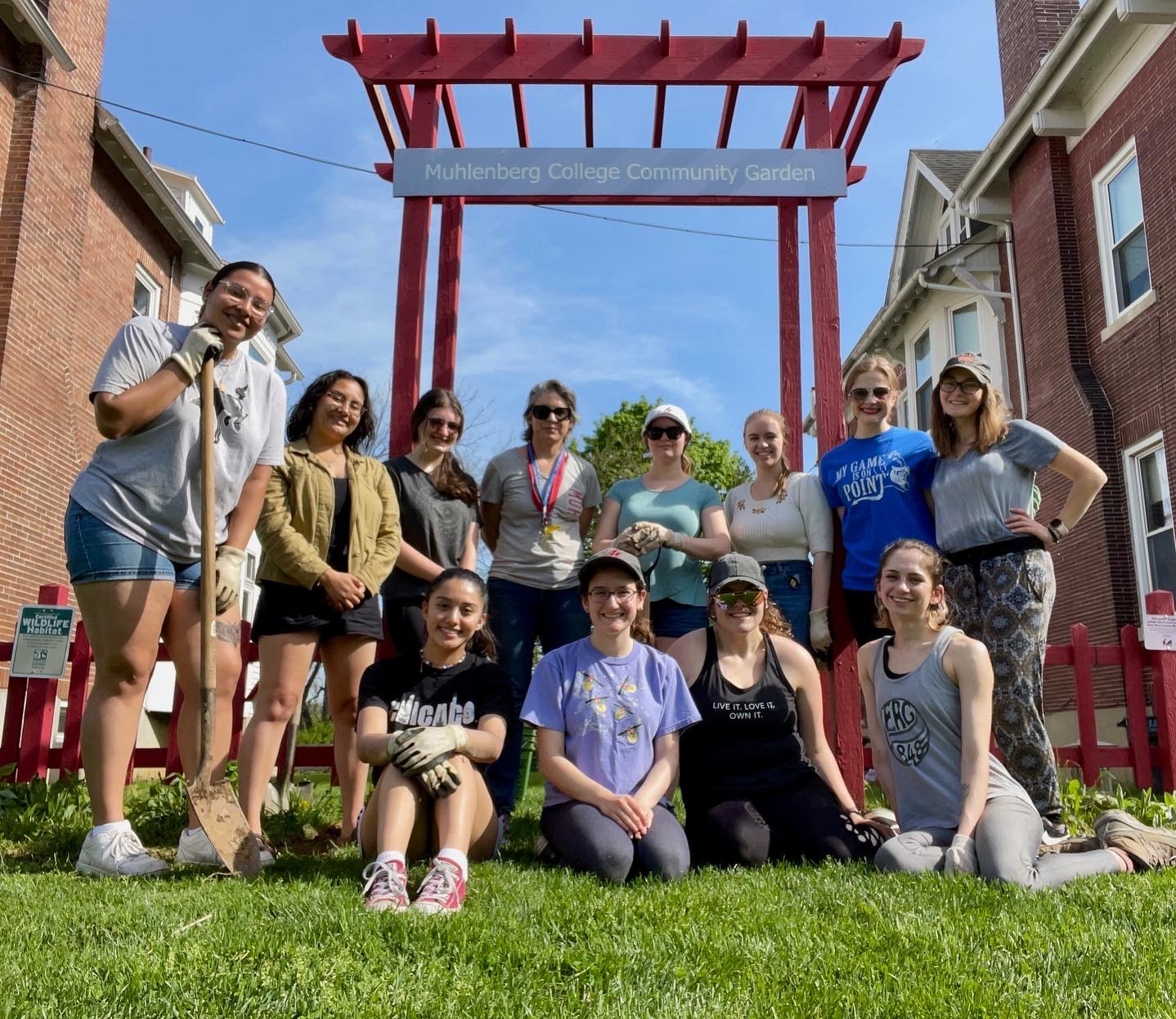 The Muhlenberg Community Garden is curated and maintained in the spring, summer and fall by the Garden Club. The garden is home to a collection of sustainability initiatives in addition to the vegetables and flowers grown there such as the composting program, rainwater collection tanks and the permaculture garden, which is home to a collection of local plants and herbs.
---
Plant-Based Advocates
Plant-Based Advocates at Muhlenberg spreads awareness of how a plant-based diet benefits environmental health and animal welfare.
---
Outdoor Club
The Outdoor Club is a community of adventurous, nature-loving and nature-oriented students who want to experience and promote a sense of harmony with the outdoors. The club gives students the opportunity to hike, climb, bike, swim, raft and more!
---
Community Engagement
Through the College's Office of Community Engagement, students can volunteer to support sustainable communities and take advantage of leadership opportunities in partnership with numerous local organizations and non-profit groups.