Renewable Energy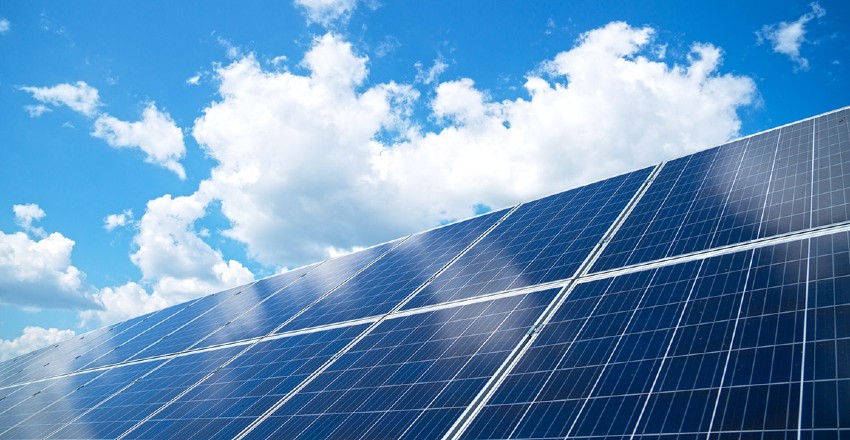 Off-Campus
In 2020, Muhlenberg entered into a historic project to collectively purchase solar energy with three other Pennsylvania colleges. Along with other campus initiatives, the project enables the College to have a carbon-neutral electricity footprint for the first time.
Muhlenberg, along with Lehigh University, Lafayette College and Dickinson College, entered a partnership to purchase renewable energy as a collective. Together they will purchase the largest amount of solar power of any group of independent higher education institutions nationally. Combined with other carbon neutrality efforts, the partnership will enable all four institutions to mitigate 100 percent of their emissions associated with electricity usage.

Students will intern with the solar farm developers, access the energy production data for research, and watch drone footage of the construction. Read more.
On-Campus
The College has also invested in three solar projects on campus to serve as an educational resource for students and our broader community. The projects include a 3.2 kW solar photovoltaic (PV) system on the roof of Seegers Student Union, a solar hot-water project heating the pool and domestic hot water in the Life Sports Center, and a residential solar hot water project on the rooftop of the Tree House student residence.
For the on-campus solar projects, students installed the solar PV system, including two pole-mounted nine-panel arrays, two inverters, new conduit and a data collection system.
The arrays are manually adjustable and solar radiance, wind, temperature and electricity production data will be available for ongoing research and analysis. Real-time energy-generation data is continually available.
The on-campus projects were completed with the assistance of the Mid-Atlantic Renewable Energy Association, EcoElectric and a grant from the Sustainable Energy Fund.