At Muhlenberg, learning is not confined to a classroom.
With guaranteed on-campus housing for four years, Muhlenberg students are part of an immersive community where students live to learn and learn to thrive.
The residential experience is designed to foster student learning, strengthen personal and academic networks and offer innovative social opportunities. Students get the coaching they need to challenge themselves with healthy risk-taking as they pursue their goals and discover their purpose.
Students have endless opportunities to engage in their residential communities, from large-scale building events to one-on-one conversations with their resident advisor,. all designed to support students and help them thrive.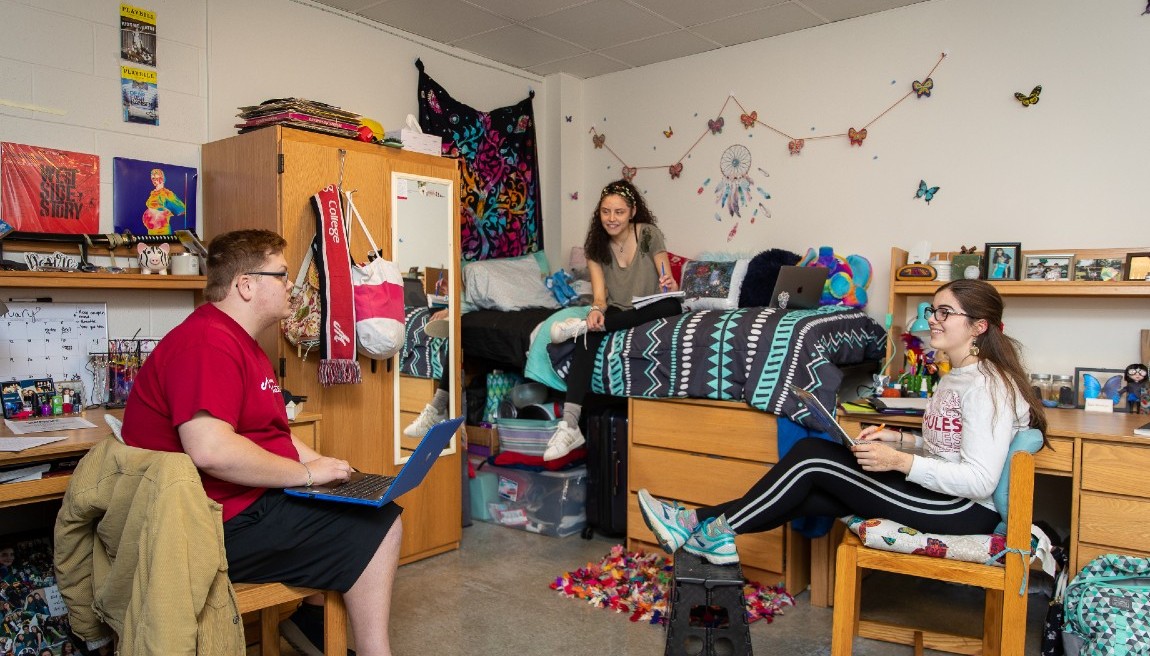 Learning Domains & Outcomes
Through the Muhlenberg residential experience, students will cultivate and develop:
A Progressive Residential Experience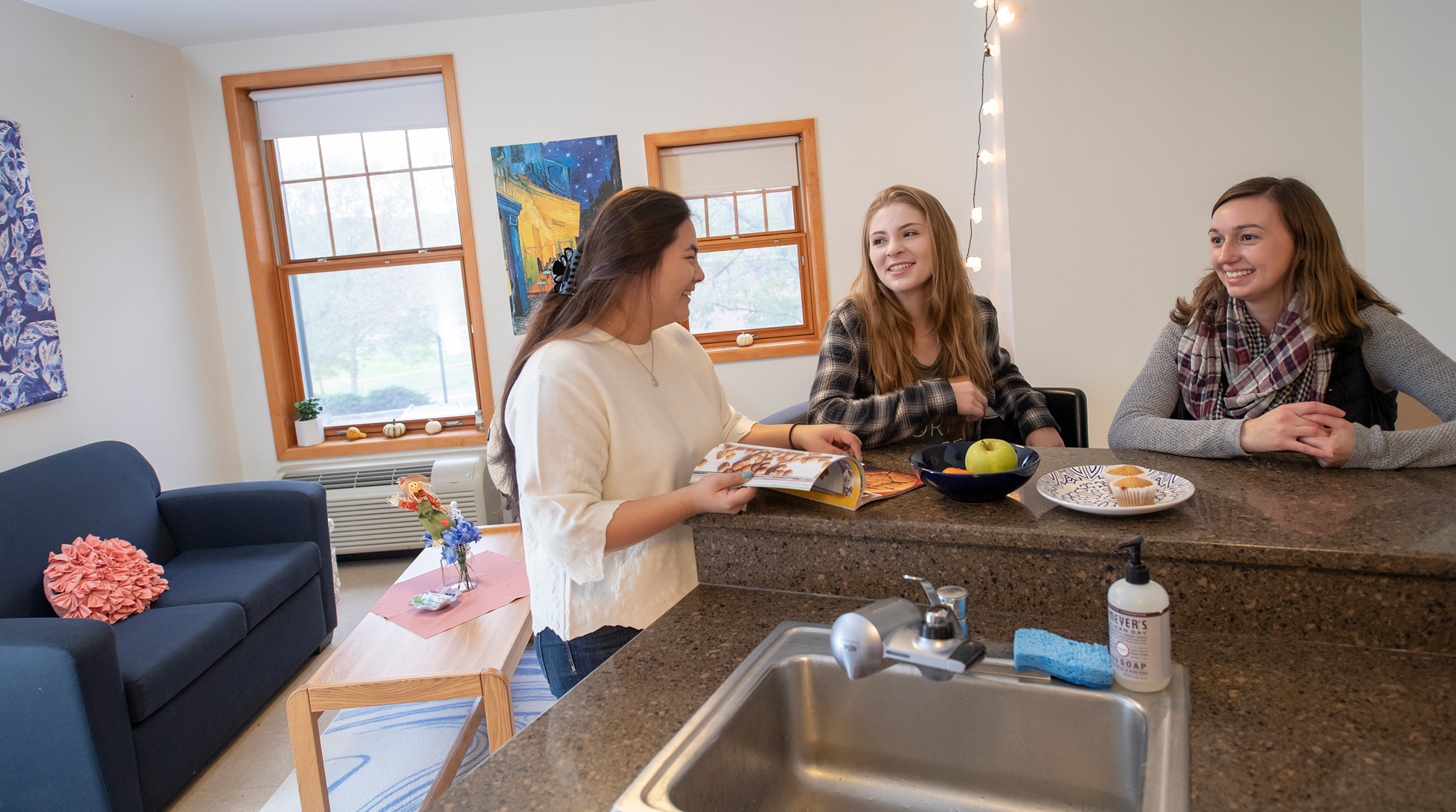 Four years of on-campus living offers daily opportunities for growth and transformation:
First-year students: Students' first year at Muhlenberg is spent in traditional college housing in residence halls where students receive support and guidance as they transition to college living.
Second-year students:

Many second-year students choose to live in a suite,with more space paired with full residence hall support.

Third-year students:

Students in their third year may choose suite-style halls, an apartment or Muhlenberg Independent Living Experience (MILE) to further explore independent living.

Fourth-year students:

Many fourth-year students opt to live in MILE housing, experiencing residential life in an apartment or house which can prepare them for life after graduation.