NEIGHBORLY HELPFUL HINTS
Living off-campus in a MILE property or landlord own property is a privilege at Muhlenberg College and should be treated with a great deal of responsibility. It is also a great opportunity to live independently, learn skills such as cooking or hone skills you already have, work with a budget to take care of rent and utilities, and interact with your land lord and neighbors.
Included is information that will help you navigate some of those responsibilities while living in the neighborhood. If you have questions about any of this information, please contact Housing & Residence Life at (484)-664-3180 or housing@muhlenberg.edu.
TRASH
Trash collection nights are Mondays and Thursdays.
Trash must be set out between 5 pm and 10 pm.
Trash and recycling containers must be retrieved from the curb within 12 hours after collection.
Trash and recycling containers may not be stored in front of a property or on the front porch.
RECYCLING
As of June 2016, the City of Allentown went to a co-mingled system. You can use either the green bin or blue bin for your recyclable items.
Allentown recycling is co-mingled.
Use the green or blue bin for approved items.
Recycling collection night is Thursday.
Recycling must be set out between 5 pm and 10 pm.
Bins must be returned to the back or side of the property 12 hours after the pick up.
| Recycle | DO NOT RECYCLE |
| --- | --- |
| Glass | Plastic bags of any kind |
| Plastic (marked #1-7) | Hazardous waste |
| Aluminum cans and foil | TVs |
| Cartons and drink boxes (remove straws and caps) | Electronics |
| Paper | Computers |
| Book | Batteries |
| Cardboard | Appliances |
| Paperboard (ex: cereal boxes) | Metal pots and pans |
| Mail/magazines | Liquid paint |
| Newspapers/inserts | Tires and auto parts with fluids |
Additional information about trash and recycling available here or call 610-437-8729 for disposal information.
PARKING
Please be considerate of neighbors.
Do not take two spaces with one car.
Never block a neighbor's driveway.
Register your car with Campus Safety.
If you are having a party, please encourage your guests to park in areas where there is plenty of parking availability (ex: campus provided lots, nearby streets that regularly have space, etc.)
STREET CLEANING
Notice signs posted on all streets. Do not park on the side of the street during the designated times to be cleaned or you will get a $20.00 parking ticket (2nd offense in 30 day period, $30.00).
PROPERTY MAINTENANCE
Be aware of what are your maintenance responsibilities as dictated by your lease.
Keep your property clean of debris. Sweep leaves, dirt regularly. Do not let papers or trash collect on your property.
Shovel walks in a timely fashion. City ordinance requires that sidewalks be cleared ten hours after the end of a snowfall.
NOISE
There is a 24-hour noise ordinance in the City of Allentown. It is too loud if noise can be heard by neighbors.
Be considerate, especially at night.
Remind guests when leaving your home to keep their voices down.
Keep the line of communication open and let your neighbors know of planned parties.
ONLINE RESOURCES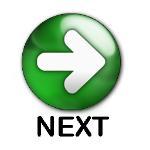 ‌‌
Click For Next Page