Graver Arboretum
Welcome to Graver Arboretum

Facebook‌‌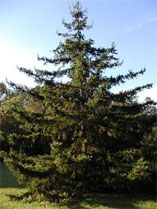 Red Spruce,

Picea rubens


(Above)
The Lee and Virginia Graver Arboretum of Muhlenberg College, located in Bushkill Township, north of Bath, Pennsylvania, is used as an outdoor classroom by the biology and other science departments.
The arboretum serves the educational mission of the college by providing an outdoor space for course activities. Field experiences at the arboretum take students out of the classroom into an environment where they can ask questions, conduct field research and experience beauty and wonder. Others enjoy the arboretum by hiking through the inviting trails or by finding a quiet place to relax and reflect.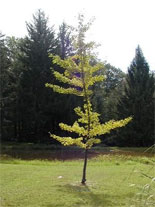 Norway Spruce, Picea abies
(Background) ,Ginkgo, Ginkgo
biloba (Foreground)
Visitors Are Welcome! The arboretum is open seven days a week during daylight hours. The trails may be closed during severe weather and are not maintained in the winter.
Gifts in support of the Lee and Virginia Graver Arboretum can be sent to:

The Graver Arboretum
c/o Development Office
Muhlenberg College
2400 Chew St.
Allentown, PA 18104



Forget-Me-Not,
Myosotis sylvatica (Above)