‌
Dublin City University (DCU): DCU is a young university, situated on an 85 acre campus three miles north of the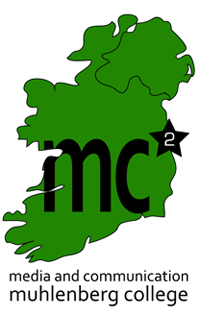 River Liffey in the city centre and just a 15-minute drive from Dublin airport.
With the city just a 10-minute bus drive away, students of DCU have the best of both worlds; the social and cultural benefits of city life, but with the security and vibrancy of a university campus built very much for today.
The design of the campus and the bright modern architecture make DCU a vibrant and attractive place to study. The campus is laid out to encourage community interaction with the John & Aileen O'Reilly Library at the East end and the restaurant and Helix Arts Centre at the West end.
It is a place where young people can live, learn and develop in a dynamic but intimate environment.
* Logo by Stephanie Plumeri '12