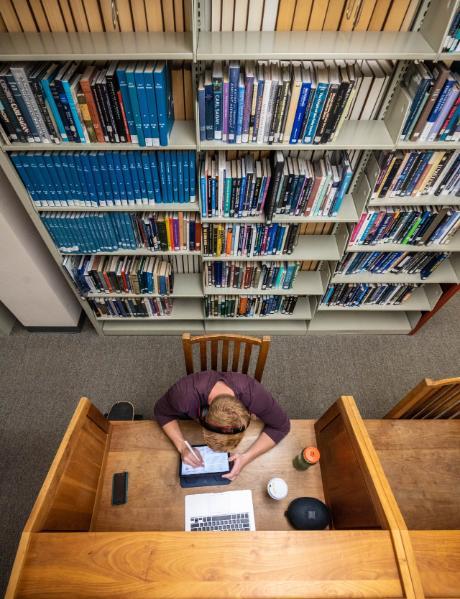 Conducting research in political science means you'll be peeling back layers of history and policy, examining enduring beliefs and institutions as well as processes of change in an increasingly complex world.
Collaborate with faculty
You can collaborate with faculty on research projects, co-authoring papers for publication in journals or media outlets, presenting findings at conferences, creating databases or analyzing results of public opinion polling. Past topics of such projects have included op-eds on the danger of misinformation in Pennslyvanian elections, creation of legislative databases and the mapping of community assets across Allentown.

Independent research
Or you can follow your own path toward independent, faculty mentored research. Many students looking to explore research outside of the classroom have shared their work at the Pennsylvania Political Science Association, presenting research about topics from environmental policies related to racism, stereotypes and gender roles of Soviet and Post-Soviet women and the gender-gap in political ambition.
Community solutions
The College is also involved with the Lehigh Valley Research Consortium, which combines research expertise across institutions of higher education and community partners throughout the Lehigh Valley. The LVRC explores political, economic, social, health and environmental issues as well as their solutions, providing valuable information for the region. Most recently, Muhlenberg students have explored the health of Lehigh Valley seniors living at home and the development of small businesses in Allentown.