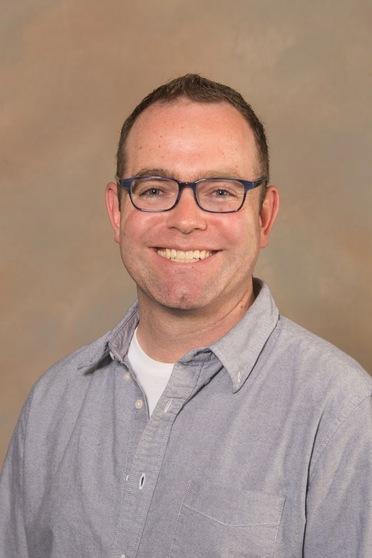 Casey James Miller, Ph.D.

Assistant Professor of Anthropology
Background:
B.A. Philosophy, Politics and Economics, University of Oxford, 2004
A.M. Regional Studies–East Asia, Harvard University, 2006
Ph.D. Anthropology, Brandeis University, 2013
Personal website: http://caseyjamesmiller.weebly.com
Casey James Miller is a cultural and medical anthropologist whose research examines the intersections of gender, sexuality, kinship, civil society, and health in China. His research has been supported by grants and fellowships from the National Science Foundation and the Fulbright Program. From 2013–2016 Professor Miller was a Visiting Assistant Professor of Anthropology at Bryn Mawr College, and from 2016–2017 he was a Postdoctoral Research Fellow in Population Studies at the Population Studies & Training Center at Brown University.
Professor Miller's first book project, Inside the Circle: Stories of Queer Culture and Activism from Northwest China, is an ethnography of LGBT/Queer (tongzhi) culture and community activism in contemporary urban China. The research is based on over 17 months of fieldwork conducted in a diversity of queer spaces in urban China, including gay and lesbian NGO offices, bars, bathhouses, cruising areas in public parks, and online chat rooms. This work contributes to a better understanding of China's rapidly changing culture and society and generates new insights into a broad array of anthropological topics including gender, sexuality, kinship, activism, and the public health consequences of China's worsening HIV/AIDS epidemic among men who have sex with men (MSM).
For his second major research project, Professor Miller is investigating "homo-wives" (tongqi), Chinese women who are married to closeted gay men. Described by the Chinese media as "living widows," tongqi are often believed to be confronted with unfulfilling marriages, domestic abuse, and increased risk of exposure to sexually transmitted infections, including HIV. Preliminary studies estimate that there are between 16 and 25 million tongqi in China today. However, despite being a rich opportunity for insights into changing expressions and experiences of love, family, kinship, and health in China, the tongqi phenomenon remains largely unexplored. This research aims to develop a better understanding of the private and domestic lives of tongqi, especially the relationships between tongqi and their gay husbands and the networks of support and care that tongqi are developing offer one another.
Interests:
Gender, Sexuality, LGBT/Queer anthropology, Family, Kinship, Love, Marriage, Civil society, NGOs, HIV/AIDS
Selected publications:
2016. "Dying for Money: The Effects of Global Health Initiatives on NGOs Working with MSM and HIV/AIDS in Northwest China." Medical Anthropology Quarterly 30(3):414–430.
2016. "We Can Only Be Healthy if We Love Ourselves: Queer AIDS NGOs, Kinship, and Alternative Families of Care in China." AIDS Care 28(sup4):51–60.