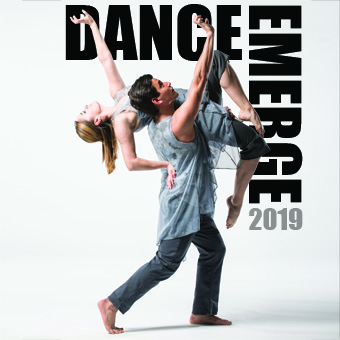 Dance Emerge 2019
April 11-14, 2019
Artistic Director: Marcie Mamura
Dance Emerge showcases the ideas and talents of our brightest young choreographers, presenting some of the most innovative, imaginative, explorative dance you'll see. This concert provides students the opportunity to demonstrate their mastery of dance composition, as well as exploring themes of culture, society, and life through the medium of dance.
The choreographers whose works are chosen for Dance Emerge spend a semester devoted to finding, developing, and polishing the essence of the pieces they will present. The work that arrives on the stage is thought-provoking, insightful, and vibrantly performed.
Thursday, April 11, 8 p.m.
Friday, April 12, 8 p.m.
Saturday, April 13, 2 & 8 p.m.
Sunday, April 14, 2 p.m.
Studio Theatre, Trexler Pavilion for Theatre & Dance
Tickets
484.664.3333
or online.