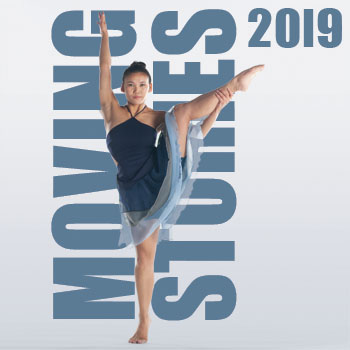 Moving Stories 2019
Nov. 7-9, 2019
Student Choreographed Dance Concert
Artistic Director: Megan Flynn
Associate Artistic Director: Fangfei Miao
Moving Stories features original dances as diverse as the choreographers' points of view and approaches to dancemaking —
from narration in physical form to the poetic abstraction of a single idea. Through collaboration and creative expression, talented advanced choreography students create works that explore the hustle and bustle of a daily commute, draw inspiration from the dynamics of the dinner table, or illuminate the human condition during challenging times.
The American College Dance Association has consistently recognized dances premiered on the Muhlenberg stage for excellence in choreography and performance. Witness the creations of talented young choreographers from one of thetop collegiate dance programs in the country.
Thursday, Nov. 7: 8 pm
Friday, Nov. 8: 8 pm
Saturday, Nov. 9: 2+8 pm
Baker Theatre, Trexler Pavilion for Theatre & Dance
Tickets
484.664.3333
or online.