Our New Town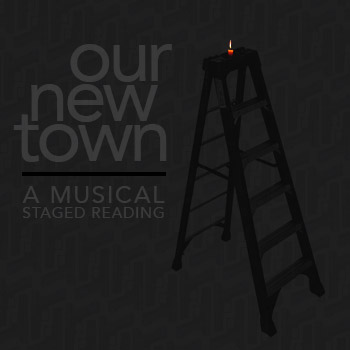 A Musical Staged Reading
All performances of the Staged Reading of Our New Town have been cancelled.
Co-authors Gabriel Jason Dean and Jessie Dean and Composer David Dabbon, along with the Department of Theatre & Dance, would like to acknowledge the artistic and scholarly work the students enrolled in Collaboration and the New Musical have contributed toward the further development of Our New Town this semester.
Book and lyrics by Gabriel Jason Dean & Jessie Dean
Music and additional lyrics by David Dabbon
Directed by Jessie Dean, Troy Dwyer, Lauren Koranda & Elizabeth Muriel
Musical Director: Abigail Sherman
In the aftermath of the deadliest shooting on a college campus in U.S. history, surviving cast members of Thornton Wilder's Our Town put together an unauthorized show as a way to reclaim their theatre space and heal their broken community. But when the event is stopped mid-performance, the cast and audience must decide between compliance and defiance. A hyper-theatrical blend of truth with fiction, of scene with song, Our New Town is an immersive musical that puts the audience at the center of an American crisis.