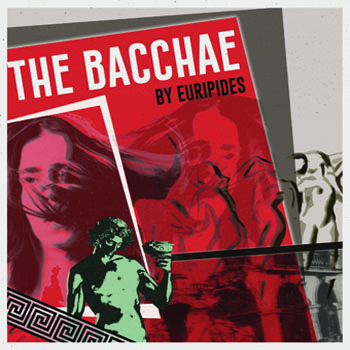 The Bacchae
March 26-29, 2020
by Euripides
Translated by William Arrowsmith
Directed by Matthew Moore
Choreographer: Karen Dearborn
Original Score by Ian Scot


Packed with high-stakes conflict, frenzied emotion, and choral passages of great power and beauty, The Bacchae endures as one of Euripides' greatest surviving works. Movement-driven and featuring a new original score, the production will unfold in a reconfigured (disfigured?) Empie Theatre with limited seating.
Dionysus, the god of wine, fertility, and theatre, arrives in disguise at his birthplace in Greece. As revenge for a personal sleight, he recruits the people of Thebes to his Dionysian cult. Fearing the ensuing disorder, King Pentheus imprisons Dionysus — and his misguided attempt to thwart the god's divine will leads to catastrophe.
Thursday, March 26, 8 pm
Friday, March 27, 8 pm
Saturday, March 28, 8 pm
Sunday, March 29, 2+8 pm

Empie Theatre, Baker Center for the Arts
Tickets
484.664.3333
or online.