The Threepenny Opera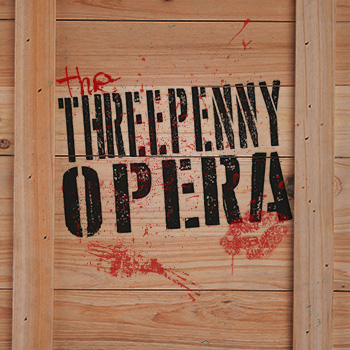 Oct. 28 - Nov. 6, 2022
in the Empie Theatre
book & lyrics by Bertolt Brecht
w/ Elisabeth Hauptmann
music by Kurt Weill
directed by James Peck
Musical Director: Vincent Trovato
Choreographer: Samuel Antonio Reyes
This performance is funded in part by the Kurt Weill Foundation for Music, Inc., New York, N.Y.
When the seemingly innocent Polly Peachum elopes with the suave but ruthless gang leader Macheath, their marriage sets off a turf war with the elder Peachums for control of London's lucrative underground. One of the most influential works in musical theatre history, this gangland satire launches a vitriolic broadside at the corruptions of capitalist modernity.
Behind-the-Scenes Feature Video
---
Performance Schedule:
Friday, Oct 28, 8 pm
Saturday, Oct 29, 8 pm
Sunday, Oct. 30, 2 pm
Thursday, Nov 3, 8 pm
Friday, Nov. 4, 8 pm
Saturday, Nov. 5, 8 pm
Sunday, Nov. 6, 2 pm
Content Advisory:
This production includes references to violence, including sexual assault. It is recommended for ages 17+.
Tickets:
This production has closed.