Post 9/11 GI Bill®
It's Your Turn Now… The Division of Graduate and Continuing Education is proud to support military personnel and veterans seeking to continue their education.
If you're browsing this site, you're taking the first important step in making use of the benefits entitled to you as a United States service person. The academic advisors at the School of Continuing Studies look forward to welcoming you to our campus. We thank you and your family for the sacrifices you have made to serve our country.
The Yellow Ribbon Program at Muhlenberg College.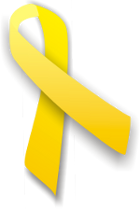 ‌Under the Yellow Ribbon GI Education Enhancement Program tuition and fees are fully covered for veterans with 100% eligibility under the GI Bill®.
Muhlenberg College has partnered with the US Department of Veterans Affairs in offering this scholarship which covers the difference between the cost of tuition and the reimbursed amount provided by the post 9/11 GI Bill®, thereby covering 100% of the tuition for eligible veterans.
**The Yellow Ribbon scholarship increases the amount of tuition benefit available, please be aware however, that it does not extend the amount of time available beyond the 36 month period allocated by the Post 9/11 GI Bill®.

Click Here for more information.
We are excited to help you navigate the process to explore majors, understand your benefits, register for classes each semester, and be available for advising throughout your entire time with us.
We suggest the following steps:
1). Contact the School of Continuing Studies office to make a day or evening appointment with one of our academic advisors either in person or virtually via Zoom: 484-664-3300 or continuingstudies@muhlenberg.edu .
2). Bring a copy of any prior coursework or training along to our meeting. We will review it and show how it will apply to your degree path.
3). Together we will plan an academic and/or career path for you.
4). Complete the application for the Post 9/11 GI Bill®.
5). The School of Continuing Studies provides tuition deferment, as well as book vouchers to our student veterans. Please see your advisor for assistance.
If you served on Active Duty, you might be eligible for education benefits offered by the Department of Veterans Affairs. For example, the Post-9/11 GI Bill® provides financial support for educational and housing expenses to individuals with at least 90 days of aggregate service after September 10, 2001, or individuals discharged with a a service-connected disability after 30 days. You must have received an honorable discharge to be eligible for the Post-9/11 GI Bill®.
If you are currently serving in the military, you may be eligible for funding offered through the Department of Defense Tuition Assistance program. Check your eligibility status and the amount for which you qualify with your Service prior to enrolling.
If you are the spouse or child of a service member who is serving on active duty Title 10 orders in the pay grades of E1-E5, O1-O2, or W1-W2, you may be eligible for financial assistance from the Department of Defense for education, training, and/or the occupational license and credentials necessary for a portable career.
If you are the spouse or child of a service member, you may be eligible for transfer of the service member's Post 9/11 GI Bill® benefits to you.

---
Military Leave Policy / Readmission for Military Deployment:
What happens if I am deployed while enrolled in school?
Students on leave for military deployment will be readmitted with the same academic status achieved when last attended. Length of absence not to exceed 5 years. (Exceptions being Veterans with dishonorable discharge, bad conduct discharge or court martial offenses).
The School of Continuing Studies is here to support your college experience every step of the way. We recognize the important contributions and sacrifices you and your family have made and now it's your turn to enjoy one of the valuable benefits of your service to our country.
---
1-888-GI-BILL-1 (1-888-442-4551) to speak with a Veterans Benefits Counselor
National Veterans Crisis Line 1-800-273-8255
Other Helpful Links:
Forever GI BILL®
GI Benefits Calculator
GI Bill® Comparison Tool
College Navigator
Paying For College
Transitioning to Higher Education
Office of Warrior Care Policy
GI Bill® is a registered trademark of the U.S. Department of Veterans Affairs (VA). More information about education benefits offered by VA is available at the official U.S. government Web site at https://www.benefits.va.gov/gibill.
Recognizing our Veterans - November 13, 2021