Federal Supplemental Education Opportunity Grant (FSEOG) is a federal grant awarded through Muhlenberg College to first-year students who receive a Federal Pell Grant and display the most financial need. Unlike a Federal Direct Loan, the FSEOG is aid that does NOT have to be repaid.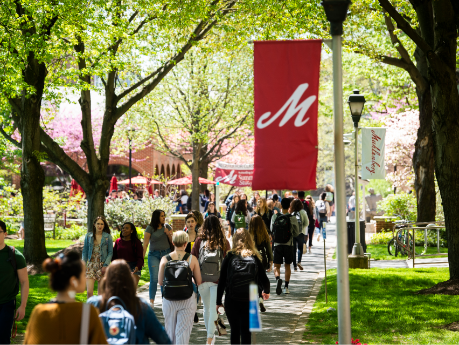 In order to be considered for eligibility of a FSEOG, students must complete the Free Application for Federal Student Aid (FAFSA). The FSEOG award for the 2022-23 award year can range from $100 to $4,000 based on student need.
The amount of FSEOG a recipient may receive is based on:
The student's Expected Family Contribution (EFC) determined by the FAFSA

A student's grade level

A student's enrollment status as a full-time or part-time student

A student's plans to attend school for a full academic year or less
Learn more about how grants are disbursed on our disbursement procedures page.