Prosser Hall was built in 1965, with the annex added in 1978. The roughly 274 first-year students who call Prosser home live in single, double and triple rooms across three main floors and four annex flours.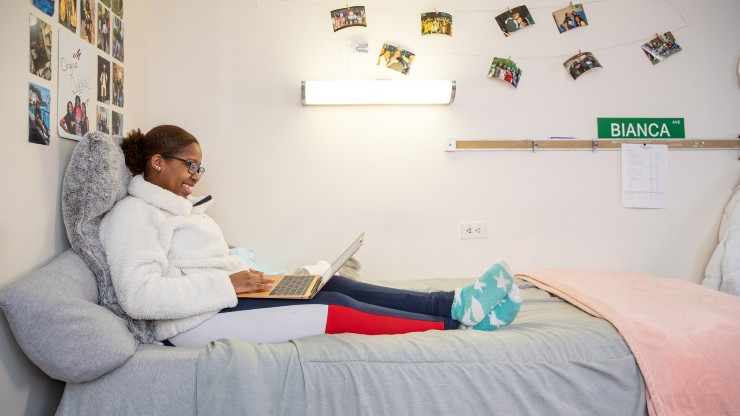 Both the Housing and Residence Life and Campus Safety offices are located on the ground floor of Prosser.
The residence hall is also home to the Global Corner Roommate Program, where international students are paired with domestic roommates and participate in a year-long learning experience about one another's cultures.
Amenities in Prosser Hall include:
Full kitchen
Study lounge
Two laundry rooms
Printer and computer lab
Drink and snack vending machines
Large TV lounge
Each room includes a desk, bed and mattress wardrobe and dresser.