Past Exhibitions
2012 Senior Thesis Exhibition
May 2 - 20, 2012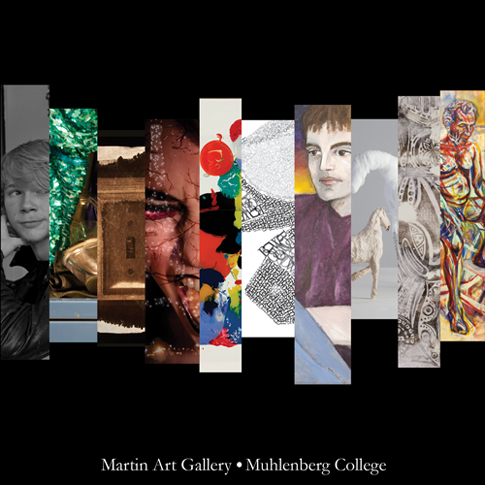 The Martin Art Gallery proudly hosts the 2012 Senior Thesis Exhibition which will showcase the work of ten art majors: Nicole Bacchus, Brooke Cutler, Whitney Ellis, Amanda Heiberger, Alexander King, Jessica Marcus, Ariel Messeca, Ruth Trumbull Morris, Emily Snyder, and Marc Stylman. Their work in painting, black-and-white photography, digital photography, graphics, print-making, sculpture and drawing is the culmination of meeting all the requirements of the two-semester senior seminar course in studio art.
Muhlenberg College Art Department Home
<
An opening reception will be held Wednesday, May 2, 4:30 – 6:00 p.m. The exhibition and reception are free and open to the public.
All Martin Art Gallery events and programs are free and open to the public. Gallery hours are Tuesdays through Saturdays, noon – 8:00 p.m.; other hours by appointment. Closed during semester breaks and holidays.
All art images and content are the property of Martin Art Gallery, Muhlenberg College, Allentown, PA. Any reproduction or distribution of this material without the expressed, written consent of the Martin Art Gallery is prohibited and a violation of federal law. All rights reserved.