Claudia Bitran
Filters and dolphin sounds
November 29 - February 2, 2019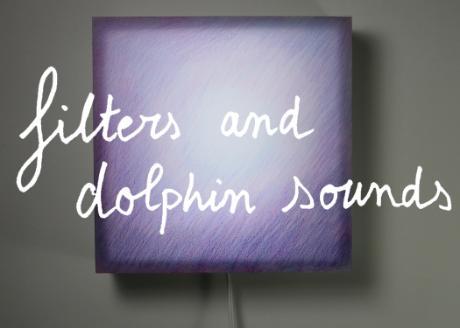 Martin Art Gallery at Muhlenberg College is pleased to present Filters and dolphin sounds, a solo exhibition by Claudia Bitran.
In this show the artist deepens her investigation into the semiotics of personal marketing and online sharing culture. She will present four new works: a series of backlit doodle drawings in light boxes representing instagram filters; paintings on panel depicting body fragments of young female influencers; a stop motion animation based on viral videos of animals and babies falling in slow motion; and interactive sound pieces that will submerge viewers into a mashup of fragments of today's pop hits. Collectively, the works identify and break down filters that are commonly used in online sharing dynamics. Bitran proposes a deeper look at the signs and mechanics of online sharing culture, bringing to light the real intentions behind certain types of posts and the figures of speech that connect them, as well as proposing some fictitious new ones.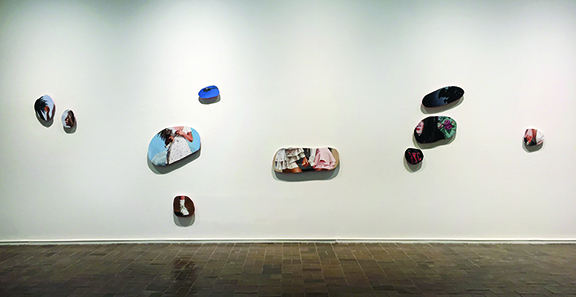 Fundamental Parts, 2018, acrylic and latex on MDF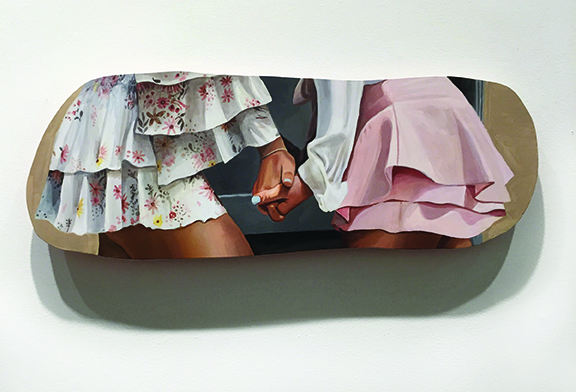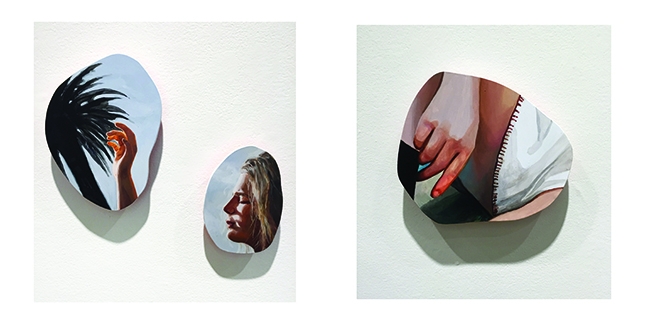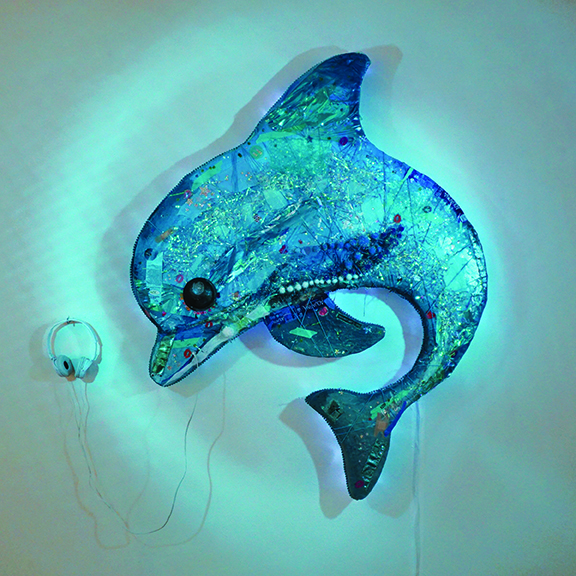 Dolphin Sounds, 2018, mixed media with audio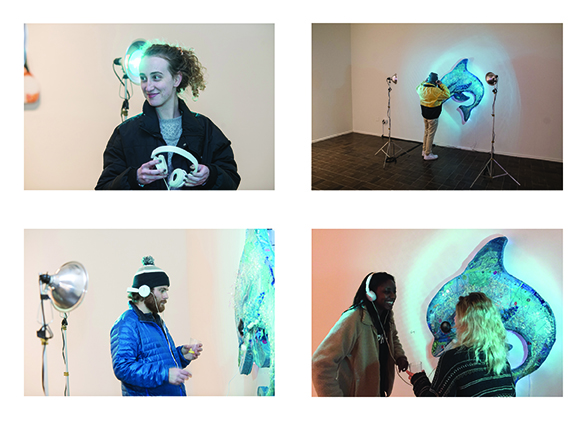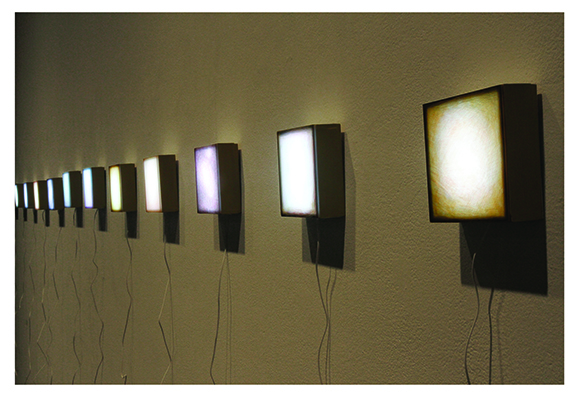 Filters, 2018, light boxes with colored pencil on translucent paper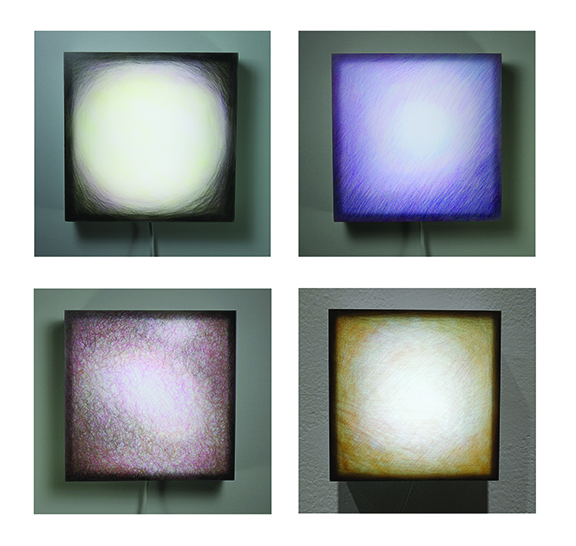 Claudia Bitran (1986) is a multidisciplinary artist who works primarily in video and painting. She was born in Boston, spent most of her life in Chile, and currently lives in New York City. Bitran holds a BFA from the Universidad Catolica de Chile (2009), and an MFA in Painting from Rhode Island School of Design (2013). She has exhibited individually at Museo de Artes Visuales in Santiago Chile, 2016; at Roswell Museum and Art Center, in New Mexico, 2017; at the Brooklyn Bridge Park, 2018 and at Practice Gallery in Philadelphia. Group Exhibitions and Screenings include: Experimental Video Art Film Festiva at Tribeca Film Center in NY 2018, Galería Nemesio Antunez, Chile 2018, LeRoy Neiman Gallery at Columbia University 2018, Anytime Dept 2017, Saha Hadid IMAX Theater 2017, Changjiang Museum of Contemporary Art, China 2017, The Parlour Bushwick 2016, Project 722 , Museum of Contemporary Arts Quinta Normal, at Matucana 100 Art space, among others. She has held residencies at the Skowhegan School of Painting and Sculpture in Maine, the Bemis Center for Contemporary Arts in Nebraska, the Roswell Artist-in-Residence Program in New Mexico, and the Smack Mellon Studio Program in New York, and is currently in residence at Outpost Projects in Brooklyn. In addition to her solo exhibition here at Muhlenberg College's Martin Art Gallery, she is continuing her work on an ongoing shot-for-shot reinterpretation of Titanic by James Cameron.