Martin Art Gallery will be hosting a performance in the Galleria Space
Friday November 18, by Michael J Schumacher
featuring his portable multi-channel sound system.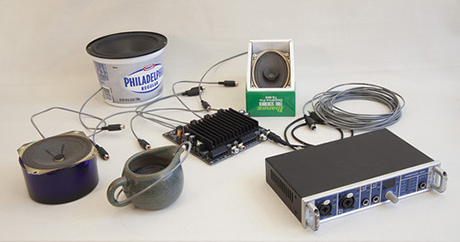 The Portable Multi-Channel Sound System is a unique musical instrument designed specifically for Michael J. Schumacher's spatialized compositions. It sets up in less than an hour and can be carried in a single suitcase, yet provides 12 fully discrete audio channels, complete with speakers, amplifiers and sound sources.
The speakers are an assortment of small and tiny speakers, "naked" drivers and improvised resonators. They are essential in "filtering" the character of the sounds.
Presentations are part performance, part installation and may include live musicians and other performers.
‌