Summer Advising is as an in-person experience for incoming first-year students and their families. During Summer Advising, students meet with a faculty advisor, a peer group led by a Summer Advising Guide and begin to learn about and explore academic life, student services and resources available at Muhlenberg. Congratulations to our admitted students, and welcome to Muhlenberg!
Check out the 2022 Summer Advising welcome below, featuring President Kathleen Harring and Provost Laura Furge.
Hear from Vice President of College Life and Dean of Students Allison Williams and Dean of Academic Life Michele Moser Deegan as they speak to parents and guardians about the student experience at Muhlenberg.
---
Our Summer Advising Program connects you with your academic advisor to begin planning your Muhlenberg career. They will walk you through the options for classes and make recommendations based on your interests—whether you have an idea of what major you would like to pursue or are still deciding. Your advisor will answer any questions you have and probably a few you haven't even considered.
The Summer Advising welcome session is packed with fun activities that will give you many chances to connect with your future classmates. Afterward, you'll join a group of fellow incoming students and meet with your Summer Advising Guide—an upper-class peer mentor who will be with you throughout the day. They will lead a discussion with your group and then guide you through your day, taking you to events like the Student Life Fair and answering any questions that might come up.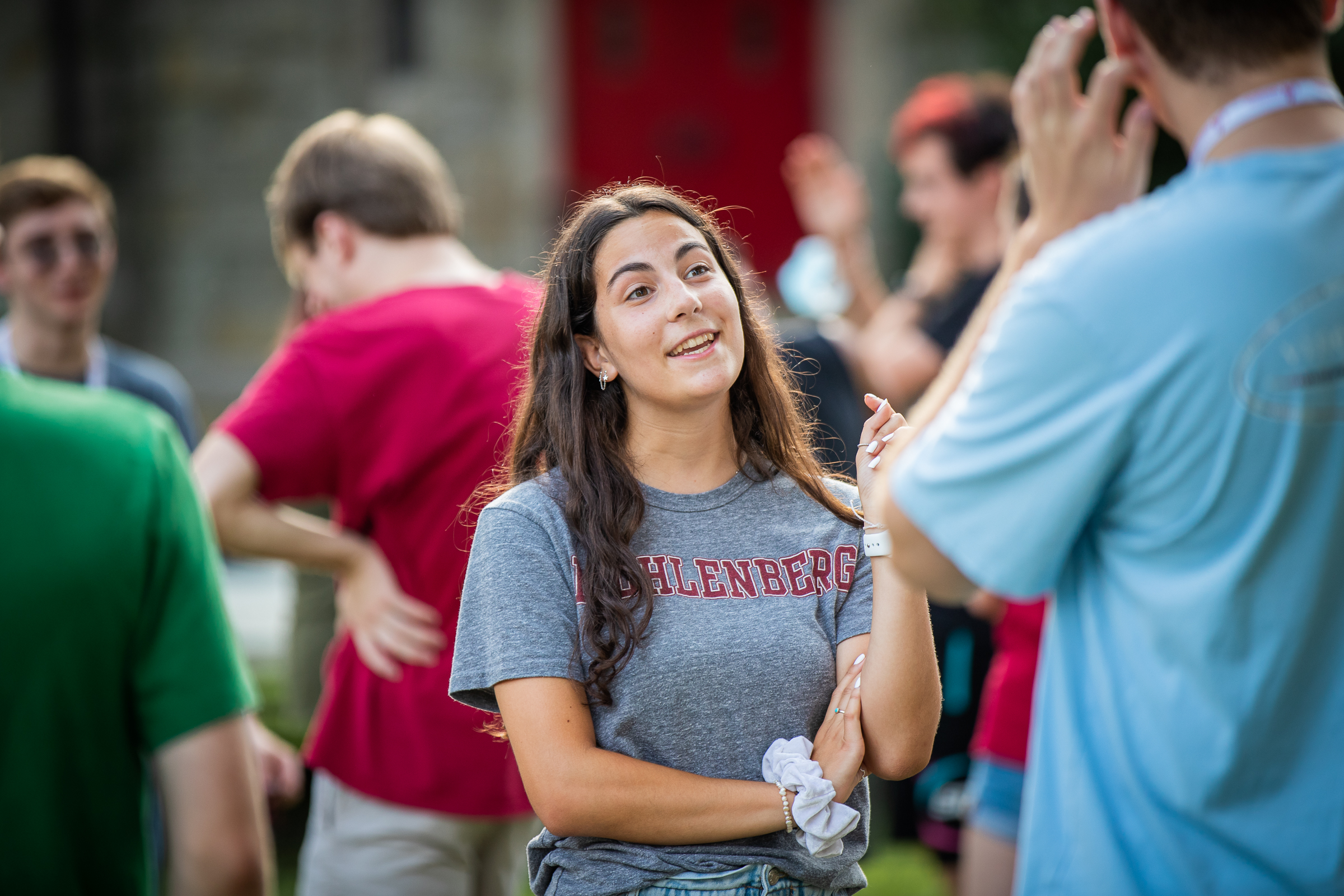 During Summer Advising you will begin to learn about the student services available on campus. From academic support to community engagement opportunities to dining options to student activities to the Career Center, you will begin to become familiar with Muhlenberg and get answers to your questions about transitioning to the College. We also want to make sure that when you arrive on campus, you can focus on the things that matter most to you—so we help you get all the official stuff out of the way like finishing off paperwork and getting your ID.