Social Scientist Arthur Brooks Visits Muhlenberg
The Harvard professor and former president of the American Enterprise Institute participated in an afternoon panel discussion and delivered a public lecture in the evening.
By: Meghan Kita Monday, October 18, 2021 10:16 AM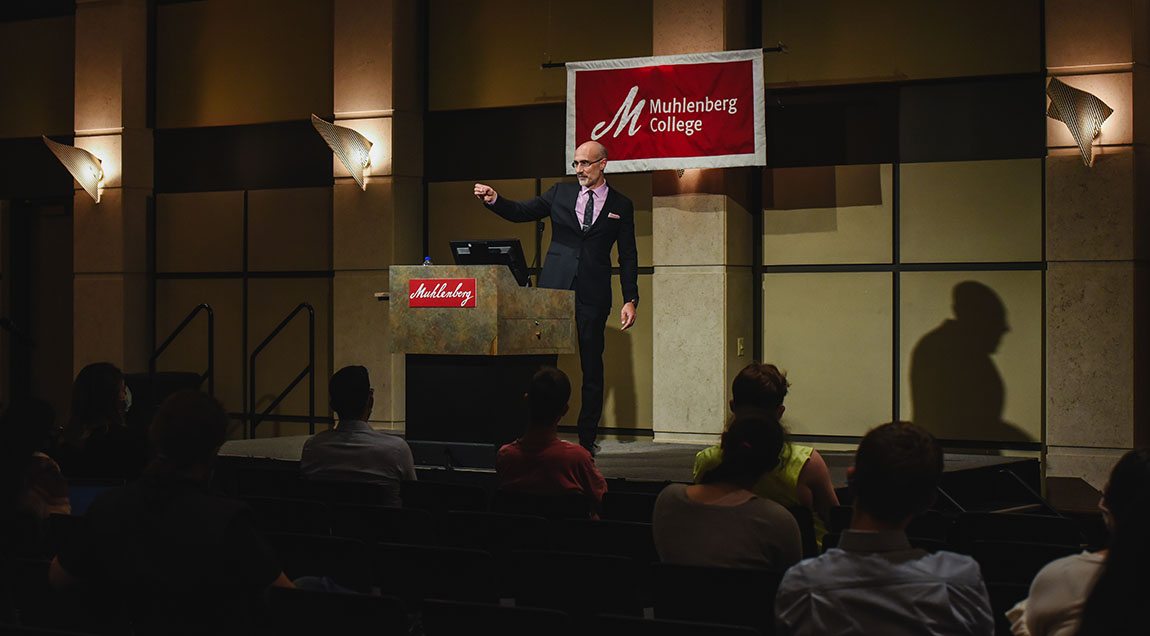 Arthur Brooks delivers a public lecture on October 14. Photos by Kristi Morris/Littlewing Studio
On October 14, social scientist, Harvard professor and author Arthur Brooks came to campus as part of the Center for Ethics speaker series. His public lecture, "Finding Happiness in Times of COVID," took place in the evening in Moyer Hall's Miller Forum. He addressed the driving forces behind political polarization in America—most simply, "both sides believe that they love, but the other side hates."
Polarization isn't helping anyone, he said: "I bet if you have strong convictions, you would like to spread those convictions. Your eye-rolling is not getting it done. Your sarcasm is not getting it done. On the contrary, it's locking in the bad blood that you have with somebody else."
He offered a prescription for breaking out of the cycle, starting with advice he received from the Dalai Lama: When you feel like expressing hatred, instead, "express warm-heartedness."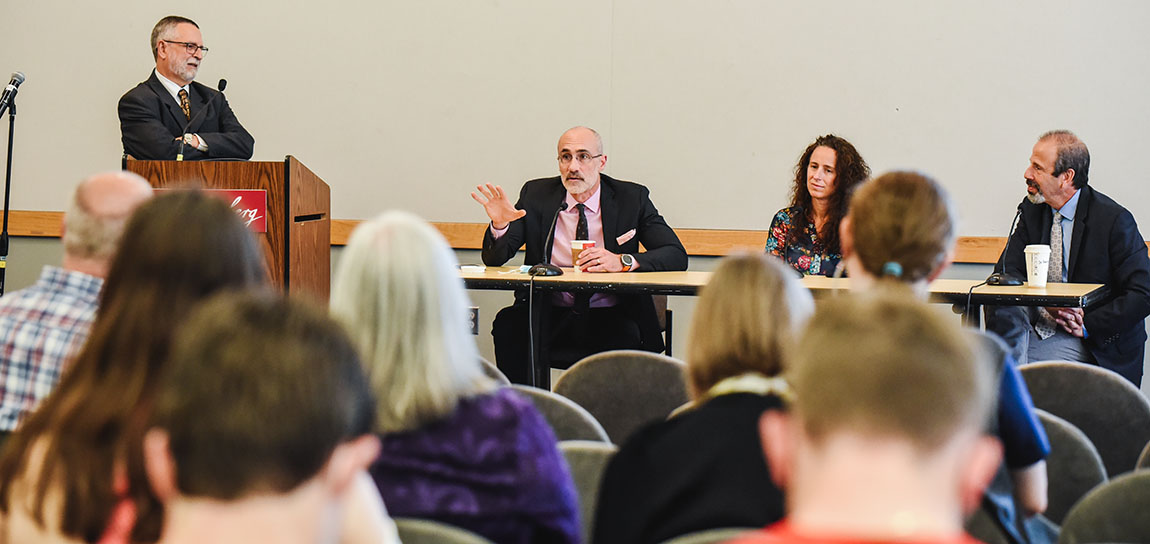 In addition to the public lecture, students, faculty and staff had an opportunity to interact with Brooks during a panel discussion titled "Capitalism and Democracy in the 21st Century." Professor of Business Roland Kushner moderated the discussion between Brooks, Director of Innovation & Entrepreneurship Rita Chesterton and Professor of Political Science Chris Borick. For about 40 minutes, the panel addressed topics such as turmoil in the labor market, how to get students interested in government work and how to find happiness in entry-level jobs. A lively Q&A session followed.
For the final question, Samuel Nulman '24 asked what role corporations, nonprofit organizations and the government should each play in addressing socioeconomic problems. Brooks responded by saying that we often look for institutional solutions to problems that are actually cultural. He used social media companies as an example—they knew they were doing harm but did nothing to fix it because they were making billions of dollars.
"That's pure selfishness," he said. "That's not capitalism's fault or the government's fault."
Economic systems are just machines, he said, and how people use them can be beneficial or problematic. Addressing and fixing broad social problems begins with holding people to account for their actions: "A poor workman blames his tools," he said. "A poor society blames its systems."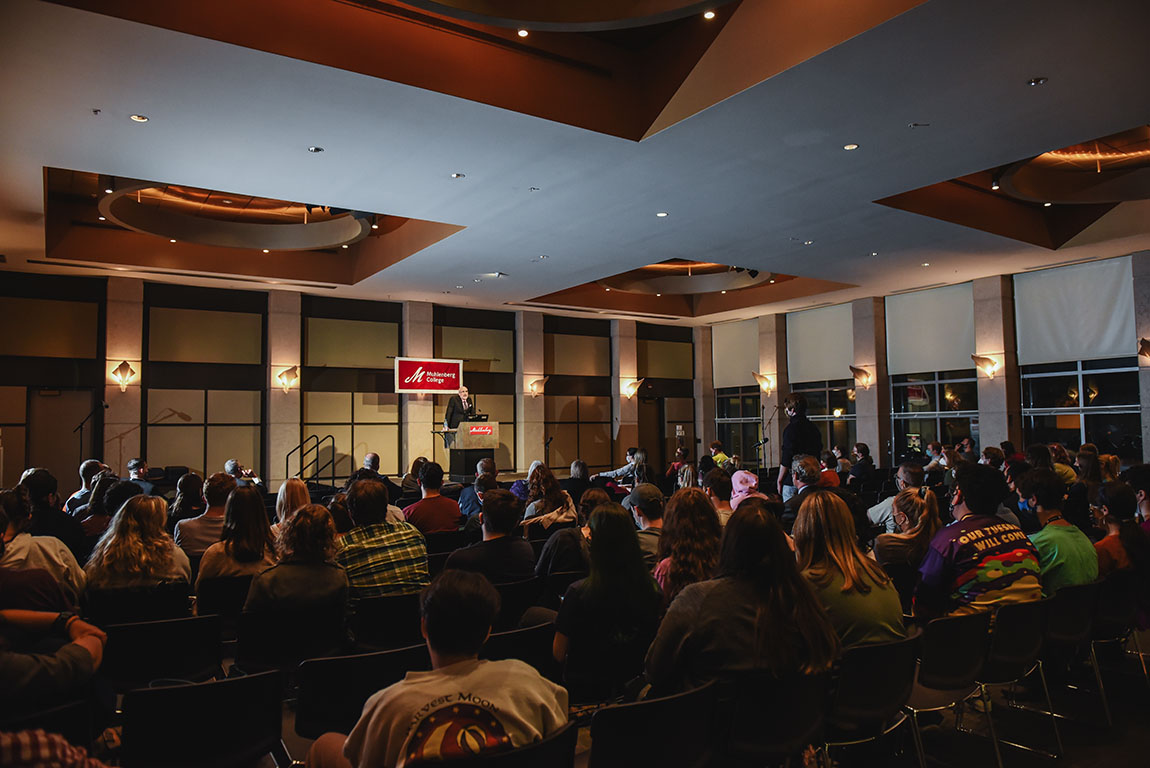 Brooks' appearance was co-sponsored by the Muhlenberg College Center for Ethics, Department of Accounting, Business, Economics and Finance and Office of the President with support from the Endowment for Political Discourse and Dialogue.