Muhlenberg Hosts Documentary Filmmaker for Screening and Q&A
Curtis Chin's "Vincent Who?" inspired dialogue within the College community.
By: Grace Oddo '22 Friday, October 15, 2021 09:13 AM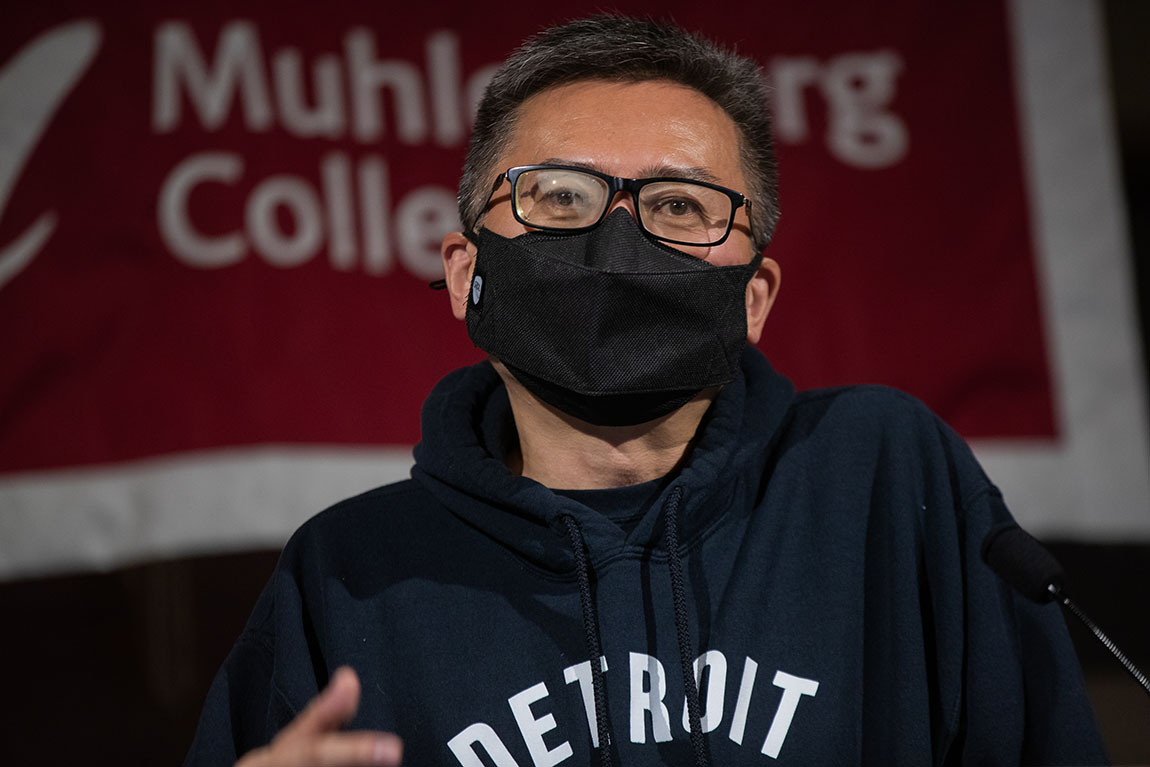 Filmmaker Curtis Chin. Photos by Marco Calderon
On October 4, students, faculty and staff gathered in Moyer Hall's Miller Forum to attend a screening of Curtis Chin's documentary Vincent Who? The film opens with Chin's crew walking around a college campus, asking students one question: "Have you ever heard of Vincent Chin?" Nearly all of the students shake their heads and say no.
The 45-minute documentary answers the question of who he is and then some. Through a collection of archival news footage, interviews and photos, Chin tells the story of 27-year-old Vincent Chin (no relation), a Chinese American man living in Detroit. At the time, the American auto industry was in decline while Japanese vehicles grew in popularity. Vincent Chin was just weeks away from his wedding and was celebrating with friends at a club the night of June 19, 1982. Two recently laid-off auto workers, who mistook him for being Japanese, followed him and beat him to death not far from the club. The assailants received $3,000 fines and three years probation but served no prison time. The hate crime sparked both national outrage and a social justice movement that unified Asian Americans.
Although the documentary was released in 2009, Curtis Chin says that the film is on its "second-wind tour" due to the recent uptick in hate crimes against Asian Americans during the pandemic. Stop AAPI Hate, a national coalition aimed at gathering data on hate crimes, has received reports of more than 9,000 anti-Asian incidents since March 2020, one of which occurred at neighboring Lehigh University.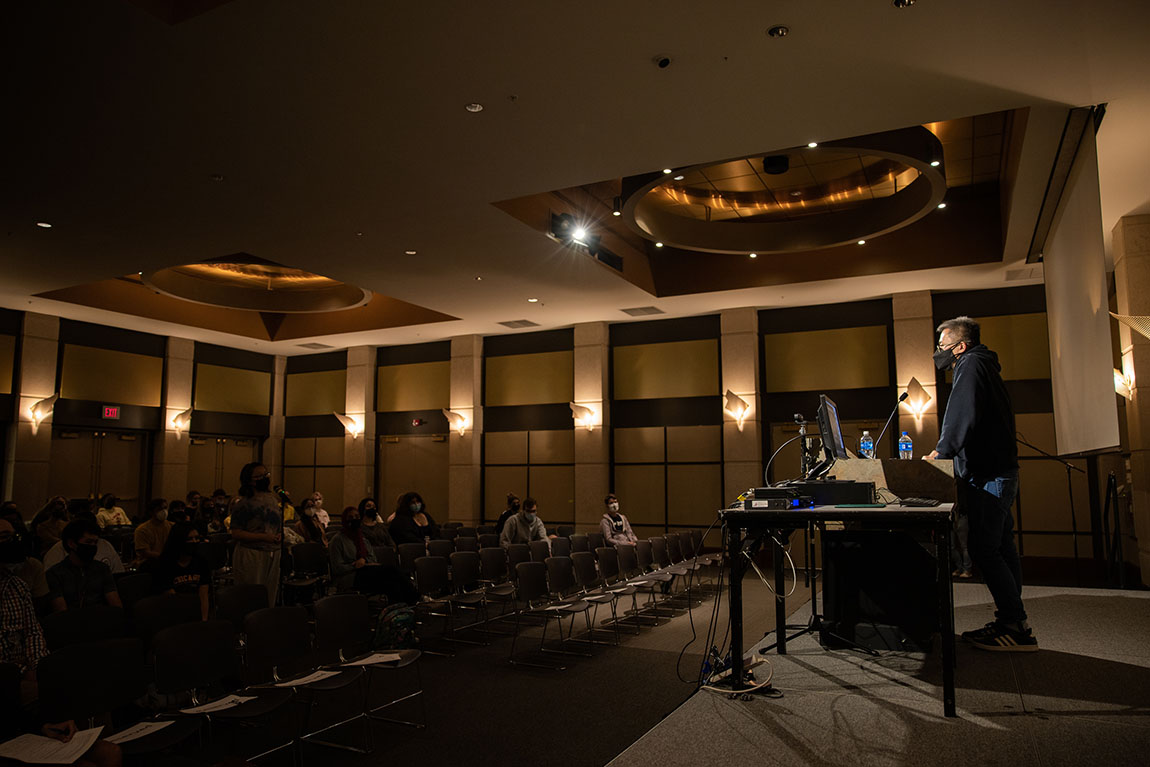 Following the film was a talkback, where in-person and livestream attendees engaged in a dialogue about the film and its implications. When prompted to talk about his own relationship to Vincent Chin's story, Curtis Chin explained that he had never intended to be a documentarian at all. He was working as a children's television writer when a family tragedy brought him back to his hometown, Detroit.
"My life was tossed into upheaval," he said.
However, Chin had a chance to reflect on himself, his family and his identity as a Chinese American man. He decided to exchange the writer's pen for a video camera and make a film about Vincent Chin, whose story he felt had been largely forgotten.
In doing so, Curtis Chin hoped to spread awareness of both the crime itself and the social justice movement that occurred as a result. "Asian American history is American history," he said. "What people sometimes fail to recognize is that we can all be a part of the solution."
The talkback lasted for nearly 40 minutes, with community members lining up at the microphone or using the Zoom chat to ask Chin a question. One of the attendees, Joey Marcacci '23, was impressed with how the event went. "As an Asian American at Muhlenberg, it was nice to see media about and produced by Asians advertised as an important event at the College," he said.
One of the final questions to Chin was what advice he had for future filmmakers. Chin smiled and said simply, "Be kind to people."
This event was sponsored by the Asian Studies, International Studies and Film Studies Programs; the Departments of Sociology/Anthropology, History and Media & Communication; the President's Office; the Office of Multicultural Life; and the Lectures and Forum Committee.