Medical Ethicist Arthur Caplan to Explore Issues Surrounding COVID-19
The latest installment of the Center for Ethics "Pandemic: Response, Resilience, Reflection" series will explore medical ethics with an expert in the field.
Monday, March 14, 2022 11:20 AM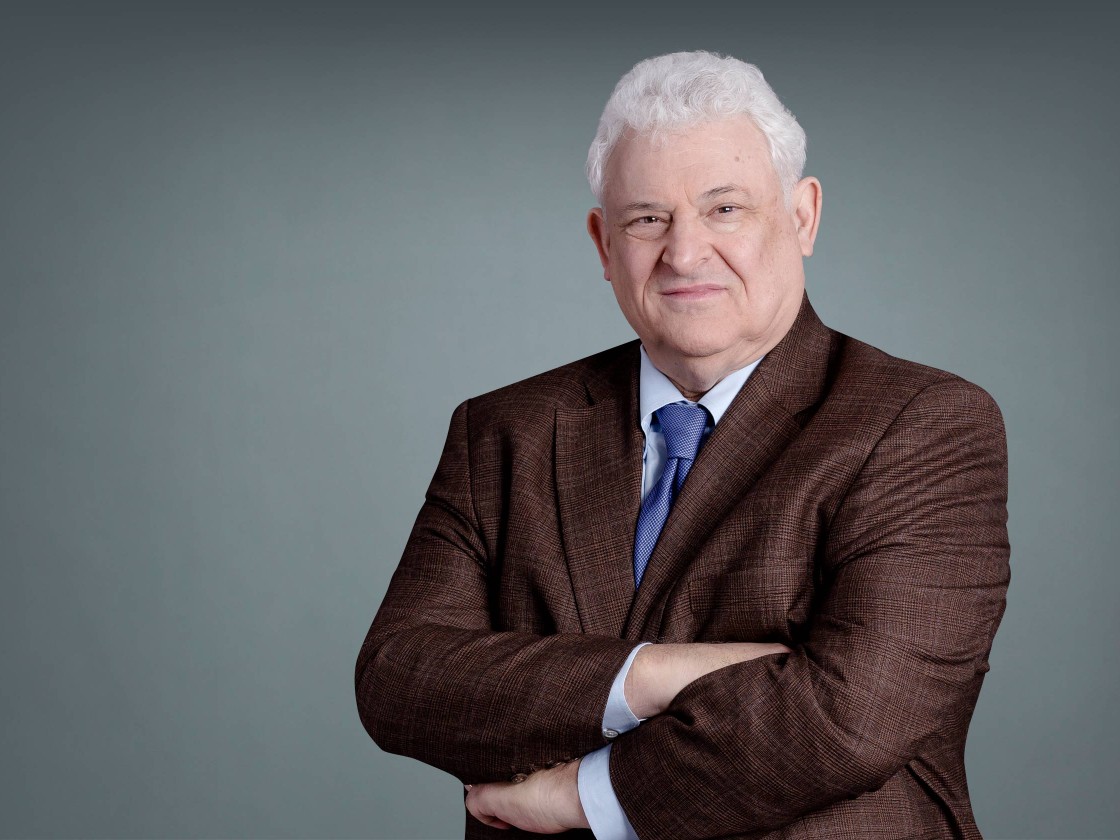 Arthur Caplan, a professor at NYU and medical ethics expert, will be featured in the latest Spring 2022 Center for Ethics event on March 23.
The Center for Ethics is hosting Arthur Caplan, a NYU professor and expert on medical ethics, to discuss his experience with working on drug distribution, advising sports and recreation changes and developing rationing policies for health systems during the COVID-19 pandemic.
"A Conversation with Art Caplan" will take place Wednesday, March 23 at 7 p.m. via Zoom. Kathleen Bachynski, assistant professor of public health, will moderate the event.
Caplan is the Drs. William F. and Virginia Connolly Mitty Professor and founding head of the Division of Medical Ethics at NYU Grossman School of Medicine in New York City. Prior to coming to NYU, Dr. Caplan was the Sidney D. Caplan Professor of Bioethics at the University of Pennsylvania Perelman School of Medicine in Philadelphia, where he created the Center for Bioethics and the Department of Medical Ethics.
He has also taught at the University of Minnesota, where he founded the Center for Biomedical Ethics; the University of Pittsburgh; and Columbia University.
During the COVID-19 pandemic, Caplan has been co-directing an advisory group on sports and recreation for the US Conference of Mayors. He's also created a working group on coronavirus vaccine challenge studies, developed an ethical framework for distributing drugs and vaccines for Johnson & Johnson and helped develop rationing policies for NYU Langone Health and many other health systems.
About the Muhlenberg College Center for Ethics
The Muhlenberg College Center for Ethics seeks to develop our capacities for ethical reflection, moral leadership and responsible action by engaging community members in scholarly dialogue, intellectual analysis and self-examination about contested ethical issues. Through thematic lectures and events, the Center for Ethics serves the teaching and study of the liberal arts at Muhlenberg College by providing opportunities for intensive conversation and thinking about the ethical dimensions of contemporary philosophical, political, economic, social, cultural and scientific issues. In service to its mission, the Center for Ethics hosts special events and programs, provides faculty development opportunities and provides support for student programming.
This year's theme explores some of the ethical questions that arise when we pause to think about the current global pandemic including: What lessons can be learned from the scientific collaboration on COVID-19 treatments and vaccines? From receiving a vaccine to wearing masks, how has the pandemic exposed the limits and obligations of individual and collective ethical behavior? How should we respond to the ways in which the pandemic has had disparate impacts based on race and class? How do we think about the rationing of care when health systems get overwhelmed? The 2021-2022 Center for Ethics program "Pandemic: Response, Resilience, Reflection" continues through April.
The 2021-2022 program directors are Chrysan Cronin, associate professor of public health, and Lindsey Nagy, associate professor of economics. The director of the Center for Ethics is Brian Mello, professor of political science.