Love and Information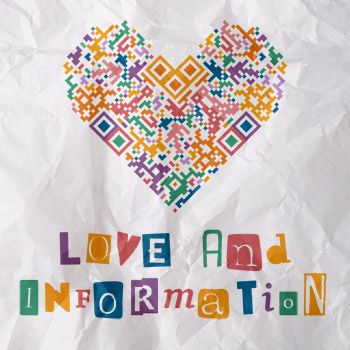 Feb. 23-26, 2023
in the Baker Theatre
by Caryl Churchill
Directed by Jessie Dean
Someone sneezes. Someone can't get a signal. Someone put an elephant on the stairs. Someone hates irrational numbers. Someone told the police. Someone's never felt like this before. In this fast-moving kaleidoscope, more than 100 characters try to make sense of what they know.
---
Performances:
Thursday, Feb 23, 8 pm
Friday, Feb 24, 8 pm
Saturday, Feb. 25, 8 pm
Sunday, Feb. 26, 2 pm
Content Advisory:
This production includes adult themes; discussions of sexuality, mental illness and drug use; and a reference to torture.
Tickets:
This production has closed.