The Global Corner Roommate Program offers a unique residential experience, focused on cultivating worldwide perspectives through learning, friendship and community.
The program cohort includes students who come to Muhlenberg from around the world as well as students from the U.S. who are passionate about global citizenship.

Residents living in the Global Corner will engage in special opportunities for learning, such as a pre-orientation program and a foundational course focused on global citizenship.
These and other programs will facilitate interactions between students with diverse life experiences, backgrounds and world perspectives. If you have a passion for pairing a global perspective with your Muhlenberg experience, this is the program for you.
"You get the chance to understand people and see them through their own lens."
- Harriet Komlaste '25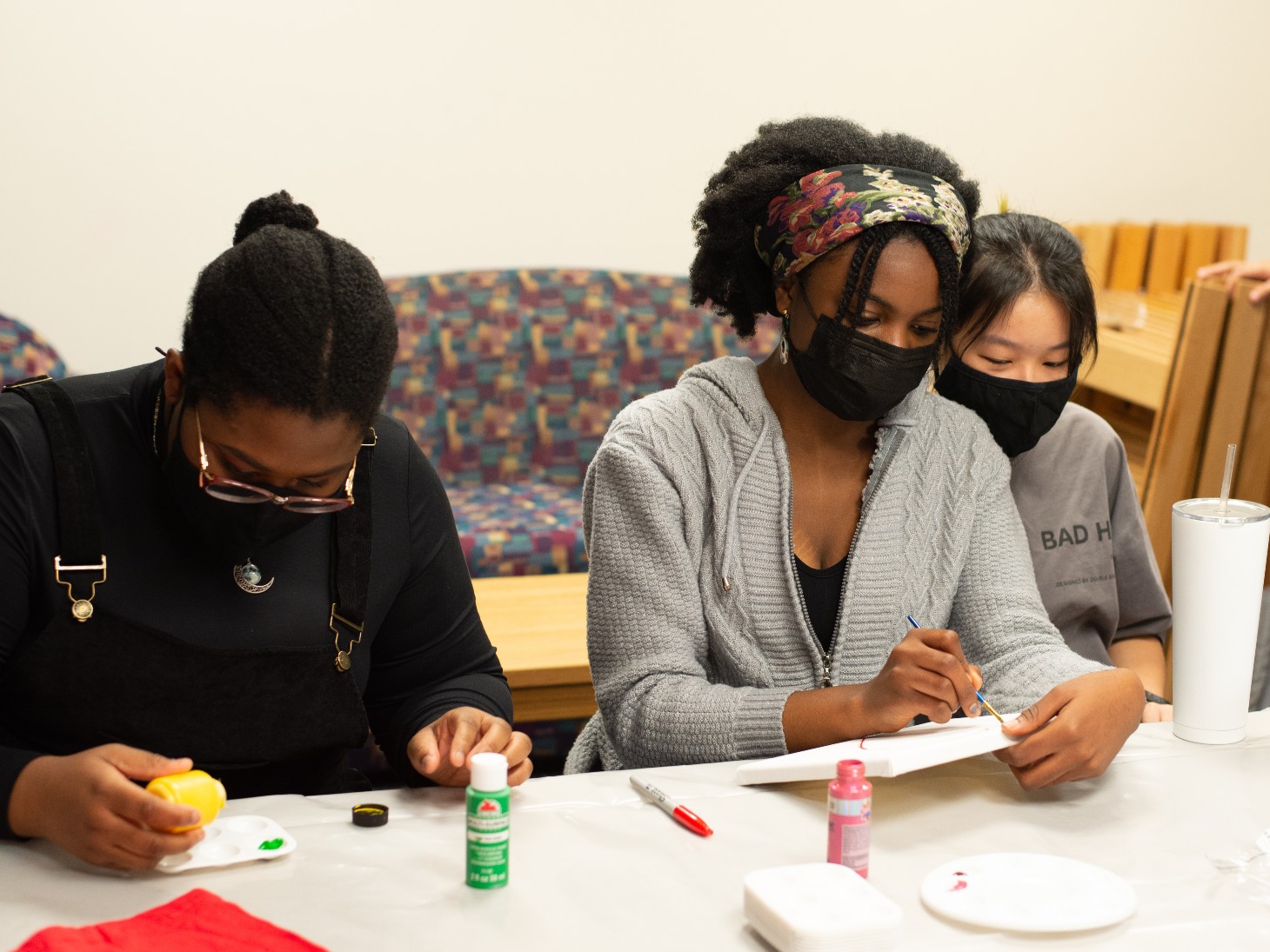 Skills you can expect to learn while participating in the program include:
Cultural Partnership:

Engaging in a collaborative relationship with your roommate to broaden your interpersonal skills, knowledge and adaptability as a global Mule.

Cross-Cultural Understanding:

Pursuing an understanding of global cultures, issues and contexts by engaging in meaningful connections with your Global Corner cohort.

Belonging at 'Berg:

Discovering your Muhlenberg identity via service, support and modeling global leadership to effect positive change within the community.

Navigating Your Pathway:

Reflecting on ways in which your story impacts how you build your pathway through Muhlenberg and beyond toward future chapters.
Email [email protected] and [email protected] to learn more about the program.