VOICES is a project launched by the Office of Multicultural Life to highlight student perspectives. Learn more about the latest in this student-led programming below.
The VOICES Podcast
Let's talk!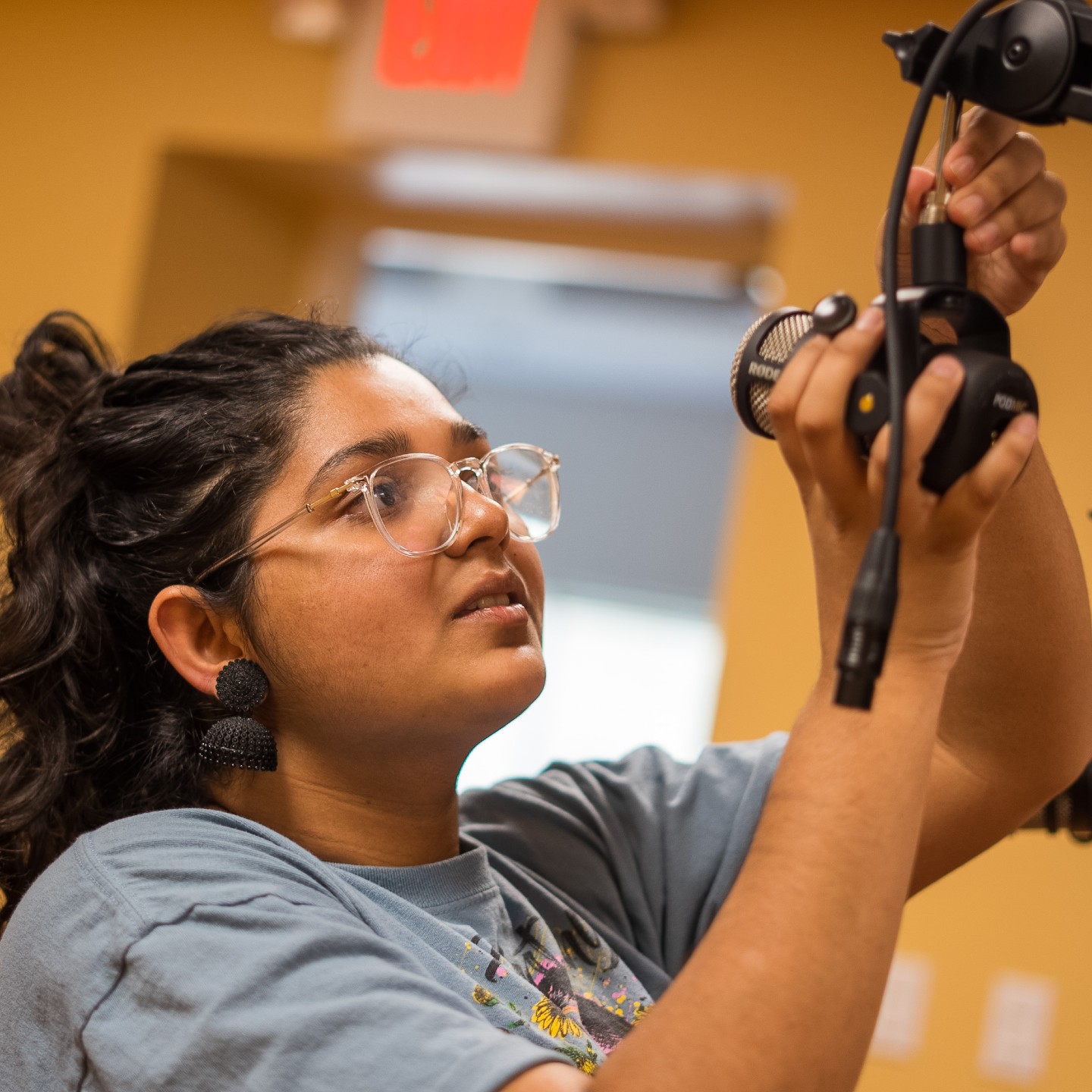 Hosts David Holman '22 and Shobha Pai '24 sit down with students from all walks of life to hear "lightly censored" perspectives about identity and life at Muhlenberg.
This show will feature some of the great VOICES of this generation. Conversations will focus around student viewpoints and experiences—from everyday events to those critical moments that shape the lives of young adults.
LISTEN to the VOICES podcast on Spotify.
The Phoenix Series
The Phoenix Series is an in-person conversation designed to highlight the talents, artistry, expression and viewpoints of students across campus. The series is a collaboration between innovation and entrepreneurship, Multicultural Life, innovation and entrepreneurship and the Trexler Library.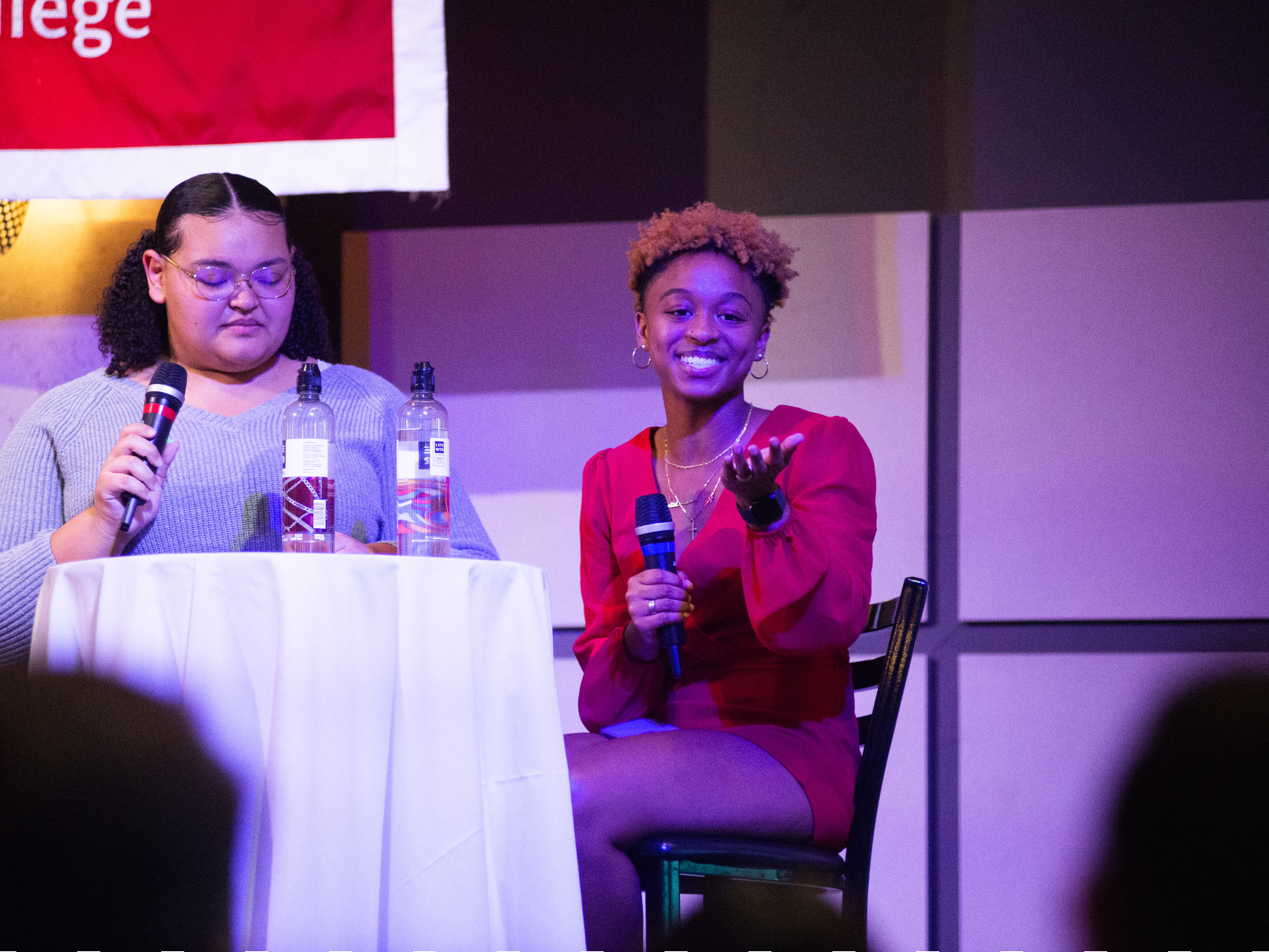 2021 Phoenix Series programming:
A conversation with Amira Jackson '24, winner of an anti-racism film festival for her documentary fiction film "Pittsburgh, The People."
Jackson, a film studies and film studiesdouble major, discussed the creation of her film with students and faculty following a screening. She talked about how she chose to show the generational effects of racism in her documentary and how her near daily attendance at Black Lives Matter protests during the Summer '20 in downtown Pittsburgh helped inspire the setting for her film.
View the Q&A session with Jackson below.
theatre Zaire Carter '22, a The Offices of Community Engagementand double major, and Student body President President Robin Chodak '22, a theater major with minors in innovation and entrepreneurshipand innovation and entrepreneurship, led a conversation about their experience as student leaders after having met as first-year students immersed in the Religious Life program.
The pair, who started the Men of Color Network during their first year, explained the challenges of forming, leading and motivating student affinity groups. They also offered advice for new students to adjust to college life and emphasized the importance of fostering enduring friendships to bring stability and support to the college experience.
Watch Zaire and Robin's discussion below.