Video Audition Guidelines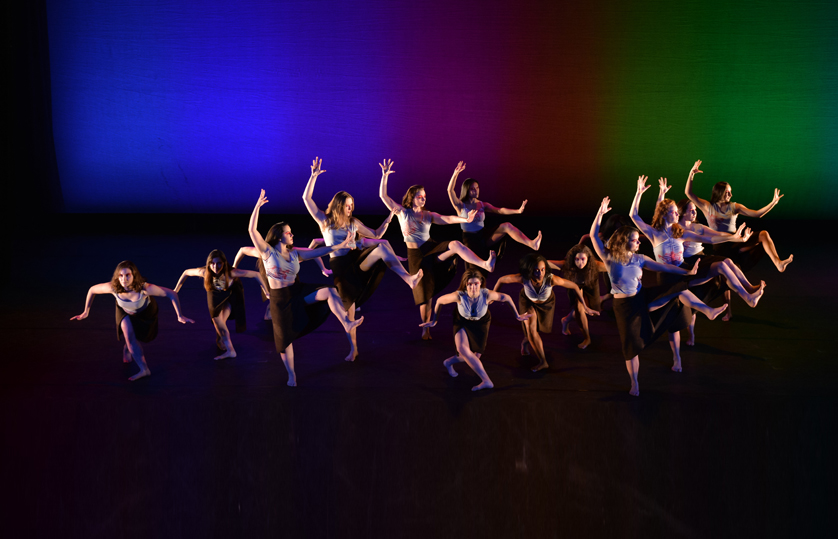 If you are able to attend the Open House and Audition Days in person, we encourage you to do so. These guidelines are for students who would like to audition, but who are unable to attend the in-person events.
Remote auditions include submitting a video audition (see below) as well as arranging a Zoom interview with Dance faculty. You will also need to submit a résumé and photo. To arrange for a video audition and Zoom interview, please email Office Manager Gianna Neal.
Audition Instructions
Begin your video with a close-up of your face, from the shoulders up. Clearly state:

your full name
your preferred name if it is different
your pronouns
your current city and country of residence.

Add a brief sentence or two about why Muhlenberg College interests you.
Perform your 90-second to 2-minute solo. It can be in any dance style that you feel best demonstrates your artistic qualities. It does not need to be self-choreographed.
Following your solo add about 3 minutes of basic dance exercises, from which we can get a sense of your alignment, extensions, and balance — as well as any other class-type activity that you believe will help us see your current level of training. These exercises can be in any dance style, and multiple styles are welcome. You may use music if you wish.
Additional Guidelines
You are welcome to film your video audition in multiple clips and edit the clips together. However, your solo should be performed in a single, uninterrupted shot.
Your video may be filmed at home or in a studio.
Try to avoid a background that is too busy, and ensure that you have plenty of space to move.
Double-check that you can stay in the video frame as you move.
Be attentive to the lighting to be sure we can clearly see your face and body. Try to avoid too much light behind you that will leave you in shadow. Focus on having light coming from the front and side.
You should be wearing basic dance attire for your audition. Your clothing should contrast to your background, so that we can see you clearly.
While it's important that your video shows us what we need to see, and a nice, clear video is important, this is not meant to be a test or your videography skills! We do not expect a professional-quality video. Feel free to get help with your video, and if you have technical difficulties, do the best you can. Ask questions if you're not sure! Email theatredance@muhlenberg.edu, and we'll talk you through it.
Supporting materials:
Résumé
Your résumé should reflect work experience, extra-curricular activities, volunteer work, and other experience — both arts-related and non-arts-related. Please convert all files to PDFs.
Current photo
For identification purposes only. It can be a headshot, school photo, or casual photo, as long as it's recent, your face is clear, you're the only person in the photo, and you look more or less like you do now. It should be at least 400 pixels on a side, and larger is better.
---
Want to Know More?
Thank you for your interest in Muhlenberg College. This form is for prospective students to request additional information about the Theatre & Dance Department.
Performance Patrons: to sign up for the mailing list, or to request information other than prospective student info, please the See a Show page, and click Mailing List Signup in the sidebar menu.
Loading...