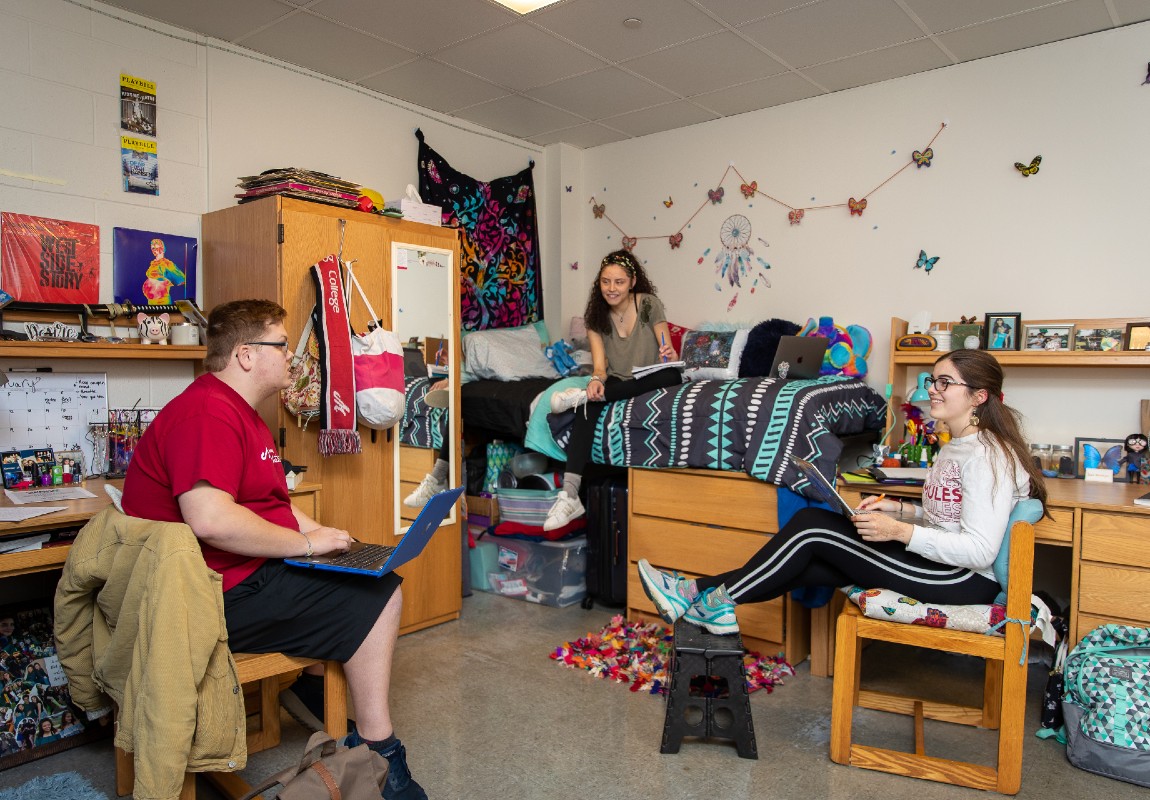 With your home on campus you will find new ways to deepen your connection to Muhlenberg College and discover your place in our community. First-year students are housed across two residence halls—Prosser and Walz.
This pair of halls, which feature gender-inclusive housing on select floors, is filled with mostly first-year students, creating an environment that will help you bond with and grow closer to your classmates. You'll find opportunities for learning that extend your education beyond the classroom with events and activities designed to introduce you to the diversity of backgrounds and perspectives that makes the Muhlenberg community unique. You'll experience programming that teaches areas like holistic wellness, personal exploration, community engagement and more.
All of this is facilitated by student leaders who've been in your shoes before. The campus teams of Resident Advisors and Hall Directors will help support you in everything from navigating roommate relationships to learning about activities and resources all over campus.
If you're curious about broadening your worldview, consider signing up to be a part of the Global Corner Program. This unique community involves pairing domestic and international students as roommates and is accompanied by a pre-orientation program and a year-long learning component.
Students with a diagnosed medical condition which may significantly impact residential living can receive support through the Special Housing Request Process.